Hold 'Em and Horizons
Other blog titles include: Seven Card Stud and Skies, or Cards and Clouds
Other blog titles include: Seven Card Stud and Skies, or Cards and Clouds
---
Hello again!
This week my blog will focus on poker night, and the wonderful sunsets in Northfield.
I grew up playing a lot of games with my family. Every night I would insist on playing cards before bed, and almost every weekend consisted of some sort of family game night- favorites included Sequence, Gin Rummy, Blokus, Catan, and Poker. So when Chris (one of the summer fellows) mentioned that someone had left a poker set in his apartment I decided that all the fellows should have a poker night — mandatory!
We got together on Wednesday and Chris already had the poker chips all set up on his kitchen table (it was so cute!!). No one had played poker before so I taught everyone how to play my two favorites: seven card stud and five card draw (so I guess the title of this blog is misleading since no Texas Holdem was played during this evening). Kellen won poker night! He got a straight during one of the first rounds and then kept folding early to preserve his fortune. But hey, ya gotta know when to hold 'em and when to fold 'em.
Overall the night was a raging success- just today Alex asked if we could play again this Wednesday. It has also come in handy because this morning one of the NYTimes crossword answers was "Ante," which was fresh on my brain! An additional bonus of the evening was that one of Chris's roommates happened to be making tapioca pudding with fresh strawberries and she brought us a bowl. It was so good! Pictured below are happy fellows playing poker, and Chris and I feeding each other pudding.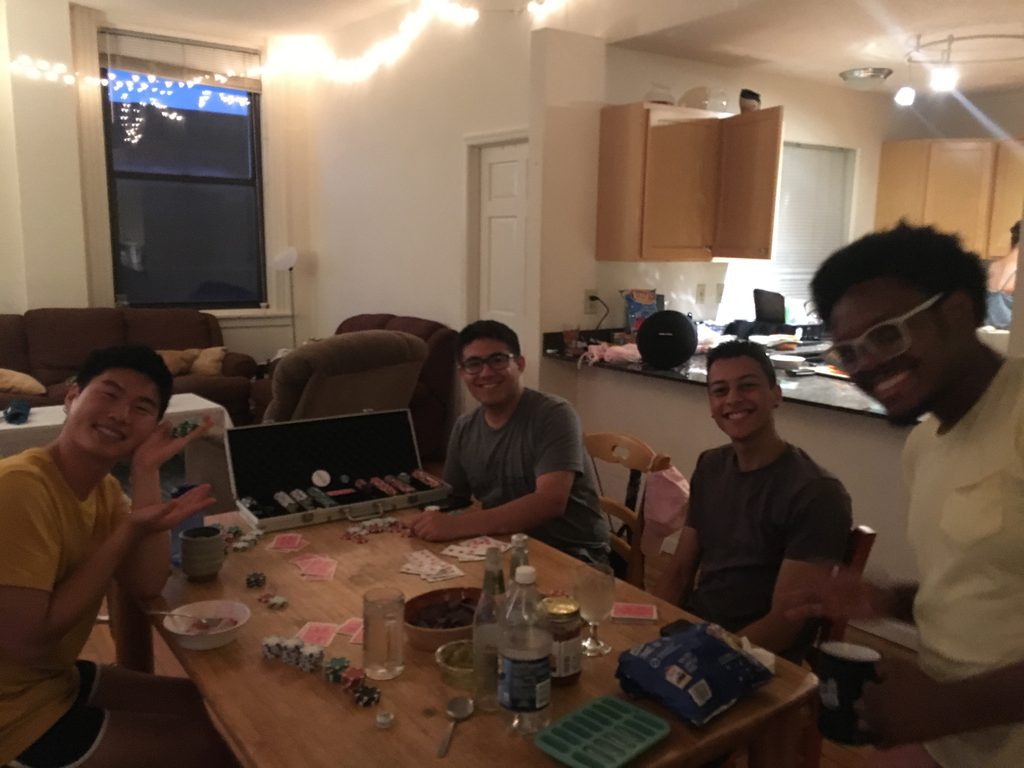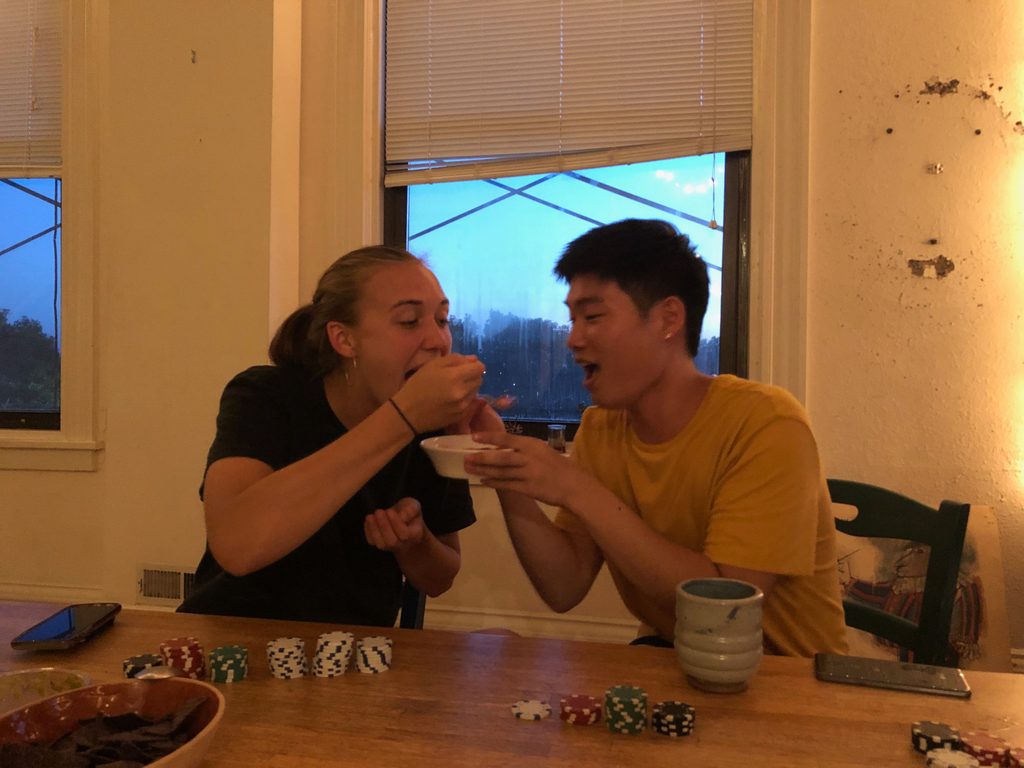 Another highlight of this week were all of the amazing skies!! Skies in Northfield are consistently very nice, but this week was particularly good. Below are some photos 🙂 Locations include: the walk from my house to Family Fare, the Family Fare parking lot, an evening bike ride in the Southeast part of Northfield, and Division St. Enjoy!!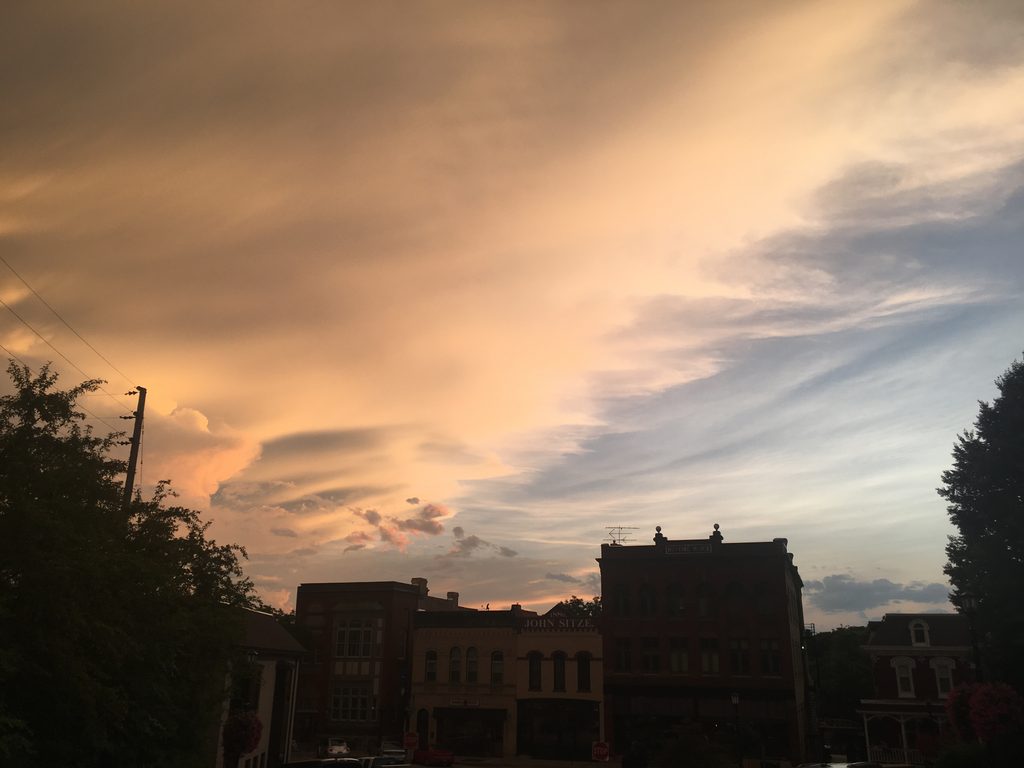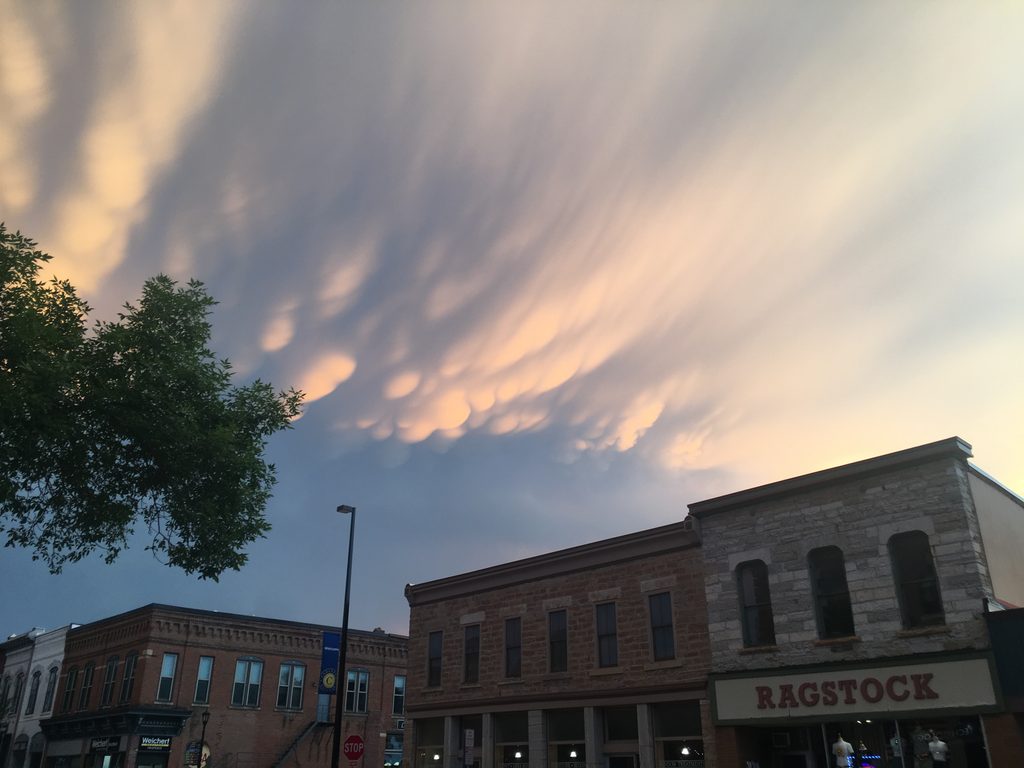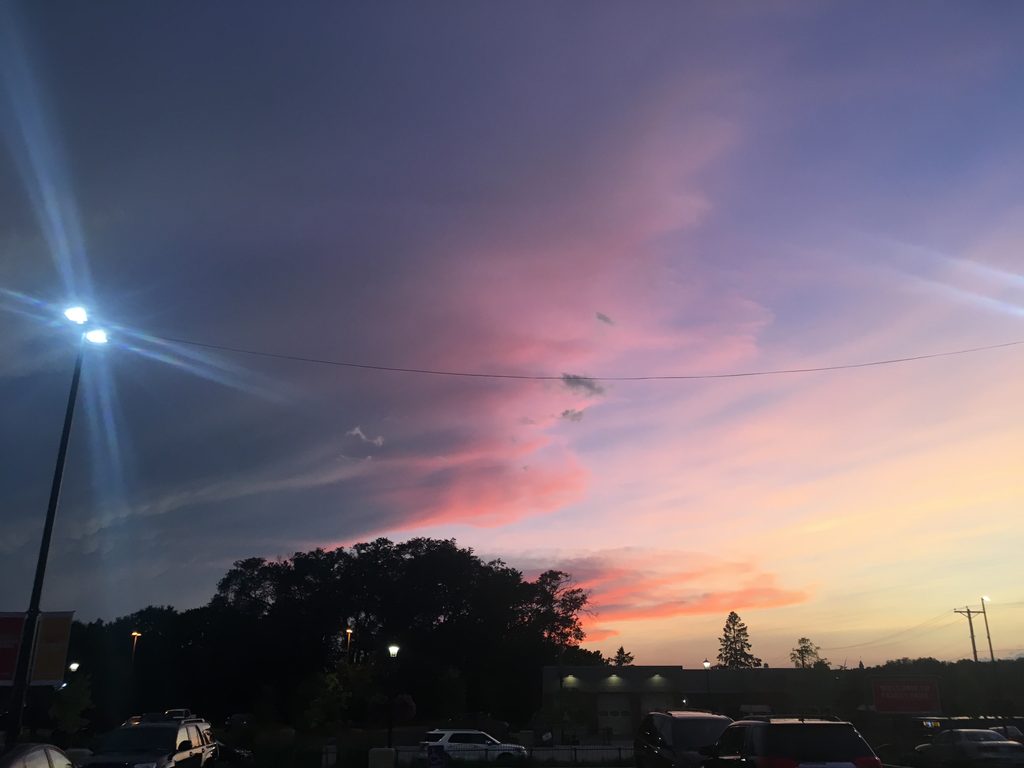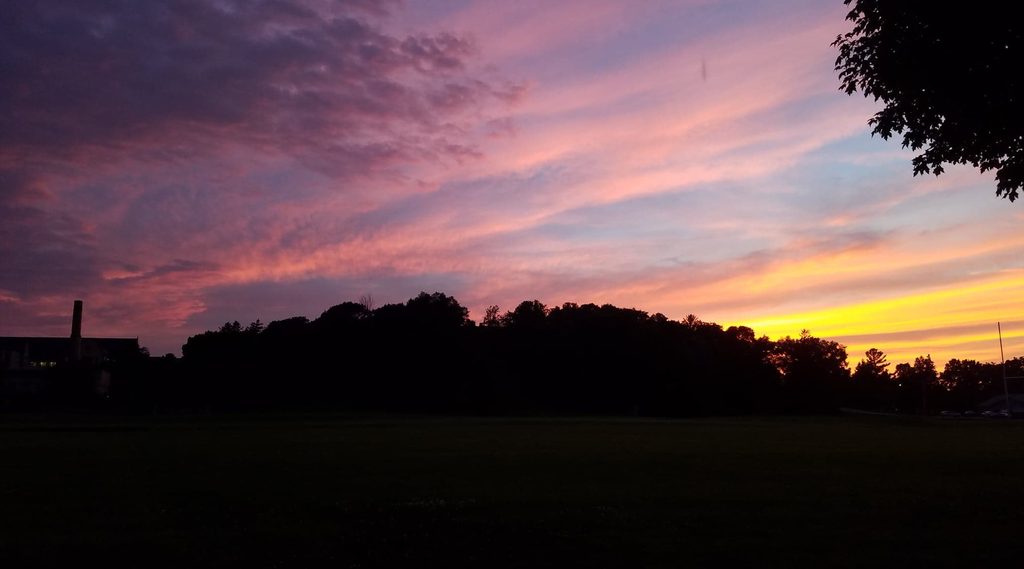 ---
Ellie is senior American Studies major with a minor in Educational Studies, from Princeton, New Jersey. In her free time, she enjoys watching videos of Pete Holmes, going for long walks, playing trivia, and hanging with her cats. On campus, Ellie spends most of her time in the Weitz, where she works for the music department and sings in both the Carleton choir and chamber choir.