Have You Heard of The Cookie House?
Baking cookies and spreading the love
Baking cookies and spreading the love
---
Did someone say Cookie House?
I call it the cookie house, because YOU CAN BAKE COOKIES THERE, but it is more commonly known as Dacie Moses House.
The house is named after a woman named Dacie Moses, who was an integral part of the Carleton community as well as the broader Northfield community. Apparently, she used to bake cookies, invite students and community members over to her house and everyone would break bread and be in community together.
She has since passed, but her house and the essence of her community-minded spirit lives on.
How does one bake at Dacies?
You simply sign up! There are open slots, you sign up for whatever time works for you and then you can use the kitchen in the house… I have only been twice, but it is such a sweet, homey vibe in the house. I have really been missing baking and cooking for myself, so this was such a treat!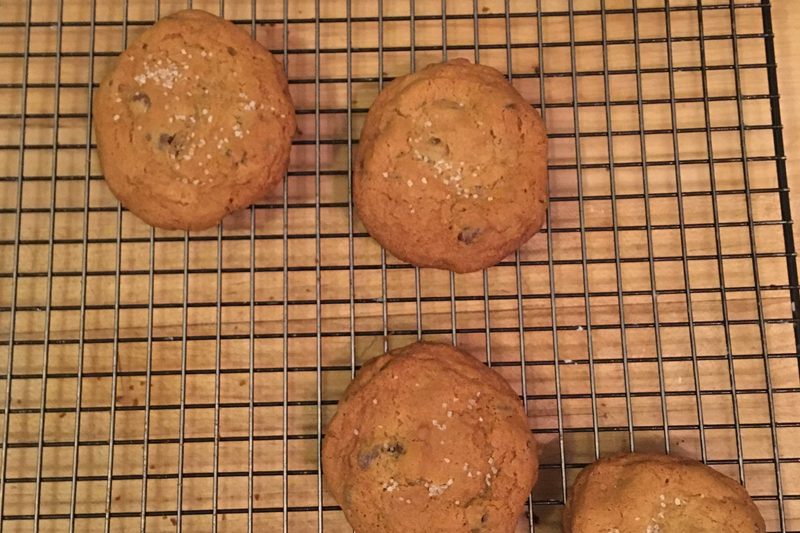 I made some chocolate chip peanut butter cookies the other day and it was so nice to just vibe out and bake.
I absolutely love baked goods and by default have learned to love baking… Ask anyone who knows me and they will tell you all of the moments that I bring up baked goods in daily conversations.
I just simply cannot get enough.
When I was a kid, my mom taught me that donuts and cookies were healthy, because they were made with love and good quality ingredients. We all know that this is a little bit far from the truth, but I have embraced my love for baking and baked goods ever since.
Make Some, Take Some, Eat Some…
In the spirit of Dacie Moses's community-minded essence, after you bake your cookies, you leave a few to be packaged up and left out for other students to come to take.
This means that even if you haven't been into Dacie Moses' for a while but you happen to want a cookie, you can stop by and there may be some lovely treats waiting for you to take!
---
After taking a gap year and exploring the world outside of the classroom, Avery is ready to start her freshman year at Carleton! You can find her out in the Arb trying to identify plant species or in the Libe reading about abolitionist education theory and working-class movements of the 20th and 21st centuries. Her passions and interests align most with American Studies, Education Studies, and History. Meet the other bloggers!