Finding a Favorite
In which Greta introduces us to her amazing food anthropology professor!
In which Greta introduces us to her amazing food anthropology professor!
---
Some context: I'm the editor for this here Admissions Blog, which means I get to read and publish all of the wonderful bloggers' posts. There's no better way to get excited about writing my own! Last week, Avery's post about a professor she likes inspired me to share my own story.
Introducing my favorite professor…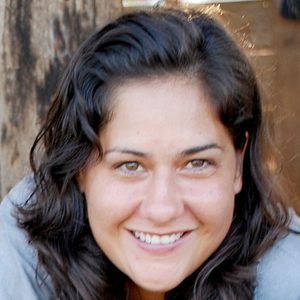 Constanza is an environmental anthropologist in the Sociology/Anthropology department. (She's also cross-listed in Latin American Studies and Environmental Studies. If you've read any of my other posts, that probably gives you a good sense of why I like her already!)
I've taken two classes with Constanza so far. Introduction to Anthropology was last spring, and Anthropology of Food is right now! The material of these classes ranges across the human experience… literally. Anthropology is all about defining what makes people human through describing cultures. This term, we've narrowed in on food, which is a super rich window into cultural symbols, the environment, human biology, memory, race, gender, and so much more. Plus… she sent us each a box of treats to try!
Food Anthropology is one of the most interesting classes I've taken at Carleton. But that's not the only reason I love Constanza.
If you've ever had a favorite teacher, you know that sometimes they just click. Constanza is brilliant, friendly, thoughtful, funny, and more than eager to talk about almost anything with her students. I've been super lucky to connect with her on a personal level: a lot of her research takes place in this one specific area of the Peruvian Amazon where I lived during my gap year! Crazy, right?
And we don't just talk about our past interests; getting to know a professor well can directly impact your direction at and after college. Constanza wrote a letter of recommendation for my Off-Campus Studies application. We've also talked about my potential major and even helping her with research! I'll write about all of this more in future posts as it plays out.
It's weird forming a relationship with a professor when I've only ever met her in person in one fleeting, masked encounter in Leighton Hall.
Luckily, I've gotten lots of long Zooms with her during office hours. And maybe I've done a little bit of internet stalking… like finding this interview with her on the Environmental Studies website 🙂 But I still hope to get to know her and more profs in person during my next two years at Carleton!
Speaking of other profs…
There are soooo many wonderful teachers at Carleton. My top picks also include Meredith McCoy in American Studies, who taught my favorite course, Approaches to Indigenous Studies; Nancy Cho in English, who taught my A&I seminar, Literary Revision; and Jessica Leiman, also in English, who taught the best course I've had online, The Gothic Spirit. I hope to take another class with all of them!
It's no coincidence that all of these profs are women, most of them women of color. As a White person, I have so much to learn from people with different backgrounds than me, which often informs their teaching in directions I never would have thought of on my own. Coming from a tiny White town where I had very few BIPOC classmates and no BIPOC teachers in high school, I've made a concerted effort to take classes with Black, Indigenous, Latinx, and Asian professors. I highly, highly suggest that you do the same in college!
If you'd like to ask about any of these professors in particular, or professors at Carleton in general, or anything I've mentioned in a post, you can always email me!
My address is hardyg@carleton.edu, and it's also linked in my bio. Here ya go:
---
Greta is a proud Vermonter and Carl who's getting the best of both worlds by doing school from home. She has weathered the pandemic by writing constantly, playing piano, and spending time outdoors. Then eating lots of chocolate. She wants to learn everything, but she might major in Latin American Studies and minor in Creative Writing. Meet the other bloggers!