The Fall Festival
Bennet recounts his experience with palm reading at the Fall Festival.
Bennet recounts his experience with palm reading at the Fall Festival.
---
Aside from soccer, friends, MOC, and sound analysis essays, activities like Fall Fest are opportunities for me to unwind and enjoy my time on campus. After an exciting convo with Chérif Keïta, I made my way to the Bald Spot to help set up the International Student Life (ISL) table for the festival.
The Fall Festival is a way for offices on campus to celebrate the fall term with palm reading, pumpkin and stone painting, and hot chocolate (to name a few).
Alongside other International Peer Leaders (IPL), I interpreted the lines on people's palms and told them things about themselves and their fate. The art of palm reading was taught to the IPLs by our lovely Annanya '25 from India.
A lot of students were happy with my psychic interpretations (that I got with the help of my palm guide) but some were a little confused. Despite each person's experience, their laughs and comments assured me that they enjoyed the process and never took things too seriously.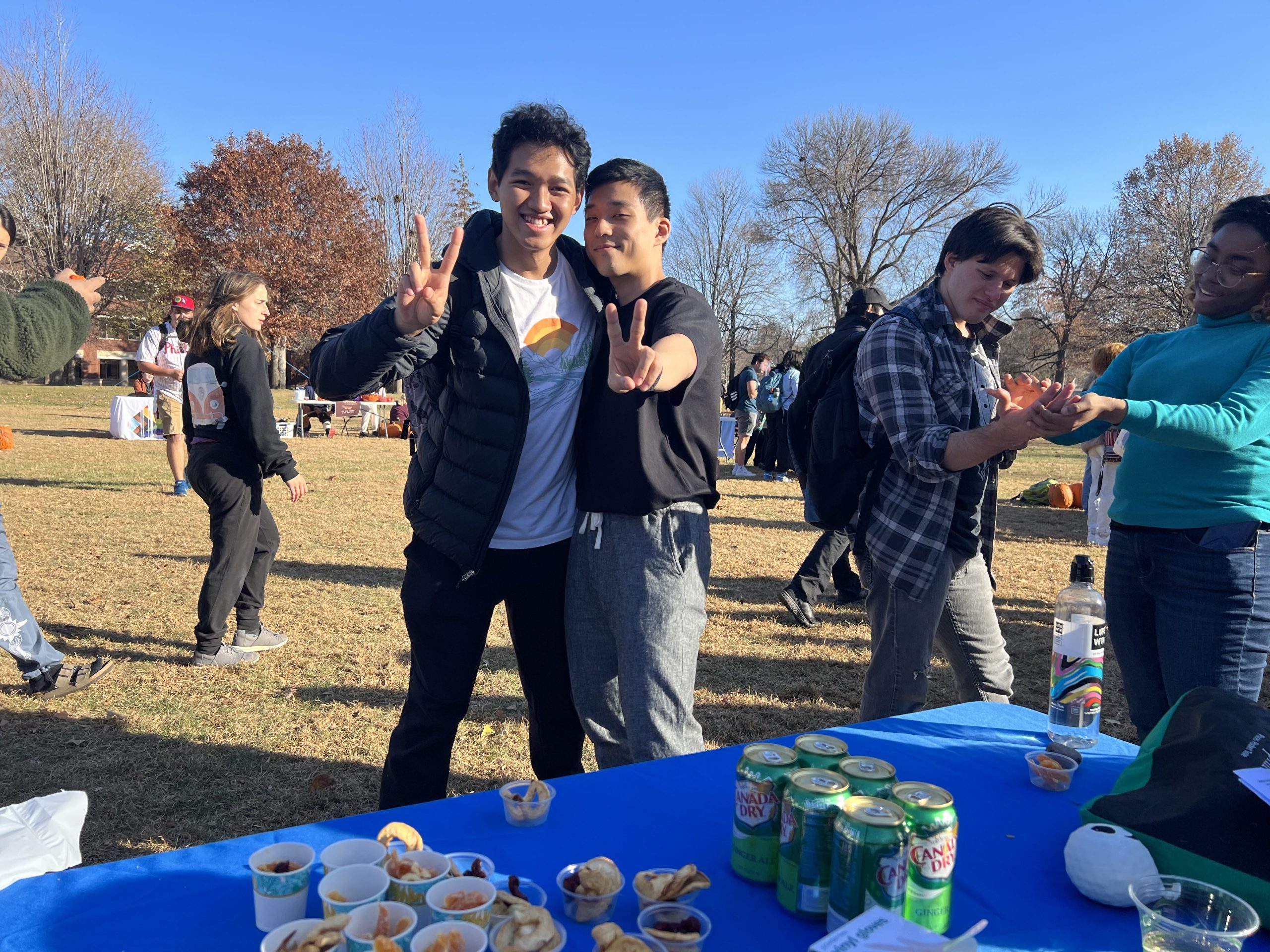 ISL's office assistants, John '25 and David '25 also showed up. As you can see, they had a wonderful time
After doing palm reading for a while, I said goodbye to my supervisor and co-workers and headed for the Office of Intercultural Life (OIL) table to get some hot chocolate. Then, I headed to Evans to get some rest. The end!
---
Bennet is from the town of Bamenda, Cameroon. He is currently undecided but looking forward to a double major in Computer Science and CAMS (Cinema and Media Studies). Aside from blogging, Bennet also works for the Office of International Student Life as a Peer Mentor. On campus, he is part of the African and Caribbean Association (ACA), Men's Club Soccer, and serves as the Public Relations Officer for Men of Color (MOC). He likes spending his free time reading nonfiction books, working out, watching movies, and hanging out with friends.