Choosing a Dorm as Sophomore!
Lettu talks about Nourse Hall and her dorm picking process for sophomore year
Lettu talks about Nourse Hall and her dorm picking process for sophomore year
---
A part of being in college is that you get to live in dorms; however, after some time you realize not all dorms are equal. Today I wanted to take you through my dorm picking process for my Sophomore year.
My Current Dorm- Nourse Hall
As a freshman, I am currently living in Nourse Hall, and it is one of the nicest dorms. I am not saying this because of my dorm pride, but because I really do think Nourse has nice architectural features. If being in a spacious environment is ideal for you, Nourse would be a great place for you. Everything in Nourse ranging from bathrooms, dorms, and hallways is built to give you room.
Another feature of Nourse is that it has a quiet floor. Other dorms are notoriously known for their party lifestyle, but Nourse is quite the contrast. This floor is ideal if you are an early sleeper, or enjoy quiet spaces.
Choosing Dorms for Next year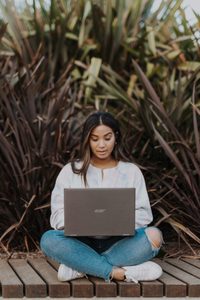 After all the things I had said about Nourse, one might assume that I would want to live there next year; however, dorm picking is a little more complicated than that. At Carleton, Sophomore, Juniors, and Seniors choose their dorms for the following year through a randomly assigned draw number. Draw numbers are created to give seniors first pick, then go in descending order to juniors and sophomores.
Draw Number 101
The secret to a draw number is to have the lowest number possible for your grade range. If you are a senior or a junior, even having a "bad number" (a high number) will get you a decent dorm, since you will be able to submit your dorm request before sophomores. However, as a sophomore your number is your ticket to a very nice dorm, like Nourse, or a less favored dorm, like Goodhue. Freshmen students do not get a draw number, so if you are an incoming freshmen, you will usually get placed randomly.
My Draw Number
Believe it or not, this year I got a draw number that will land me in Goodhue! This is because the sophomore draw number pool is from 3000 to 3500, and I got the number 3427. Getting this drawing number was something to laugh about with
friends because most of my freshmen friends are residents of Goodhue. Although Goodhue would be a nice change of scenery, there are loopholes for students, such as me, to get placed in more favorable housing. If you are interested in how I sought alternative housing, be on the lookout for part two of this blog!
---
This is Lettu Konshie and she is an incoming freshman at Carleton College. Lettu hopes to spend her freshman year getting to know her peers and exploring the town of Northfield! During her free time, she loves to read and watch movies that explore new ideas, concepts, or lifestyles. Meet the other bloggers!