Carls are Paw-ssionate About Dogs!
Kelly provides information on the Carleton SWA dogs and the presence of dogs on campus.
Kelly provides information on the Carleton SWA dogs and the presence of dogs on campus.
---
Having a ruff day? Look no further than the SWA dogs!
Every week, the Office of Health Promotion (OHP) fills with students taking a break from studying for the best reason possible—to hug and play with a canine friend. The Student Wellness Advocate (SWA) dogs are highly trained mood boosters. They go through extensive training in being adorable and fluffy (they really don't have to try that hard) to the benefit of Carleton students. Many of the SWA dogs are puppies with incredible amounts of energy and lots of slobber flying everywhere. As someone who really misses their dog from home, the SWA dogs help to fill that void.
Other OHP Resources
In addition to the SWA dogs, the OHP puts on many programs and provides resources for Mental Health and Well-being, Sleep, Alcohol and Other Drugs, and Sexual Well-being. I participated in a program on sleep with my dorm floor this past year and I really appreciated how informative and interactive the presentation was. Another great resource from the OHP are safe sex and menstrual supplies that are free to all students and easily accessible from a table in Sayles (the student center on campus) outside of the OHP office. The OHP also gives out freebies such as stress toys, eye masks for sleep, ear plugs, and more. The OHP also sent supplies to students learning remotely during the school year due to the pandemic.
Anything is paw-sible when you have a dog
The SWA dogs are not the only way to interact with furry friends on Carleton's campus. Professors and Northfield community members walk their dogs through Carleton's campus and arboretum frequently. On nice days, you'll likely pass at least five dogs on your way to class. There is also a very friendly dog named Holly who lives in a house near Watson Hall who is always down for a race or a quick petting sesh.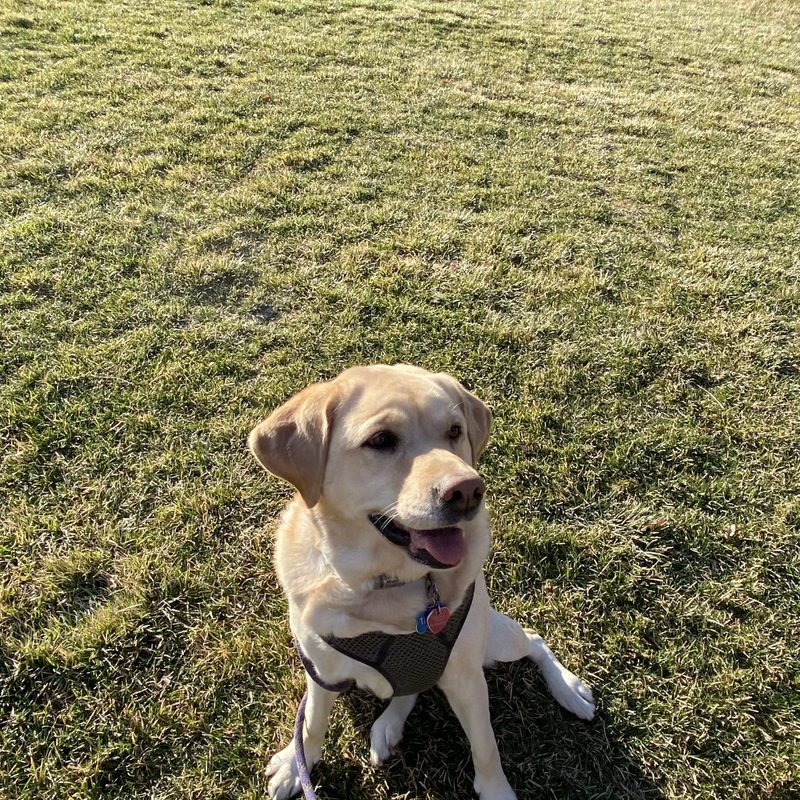 Another way to get a dog-fix: befriend a professor's pet! My friend Emily '23 loves animals, and during the school year missed her dog so much that she started walking a professor's dog named Tailia. Tailia has tons of energy and is a big fan of the pup cup from Starbucks.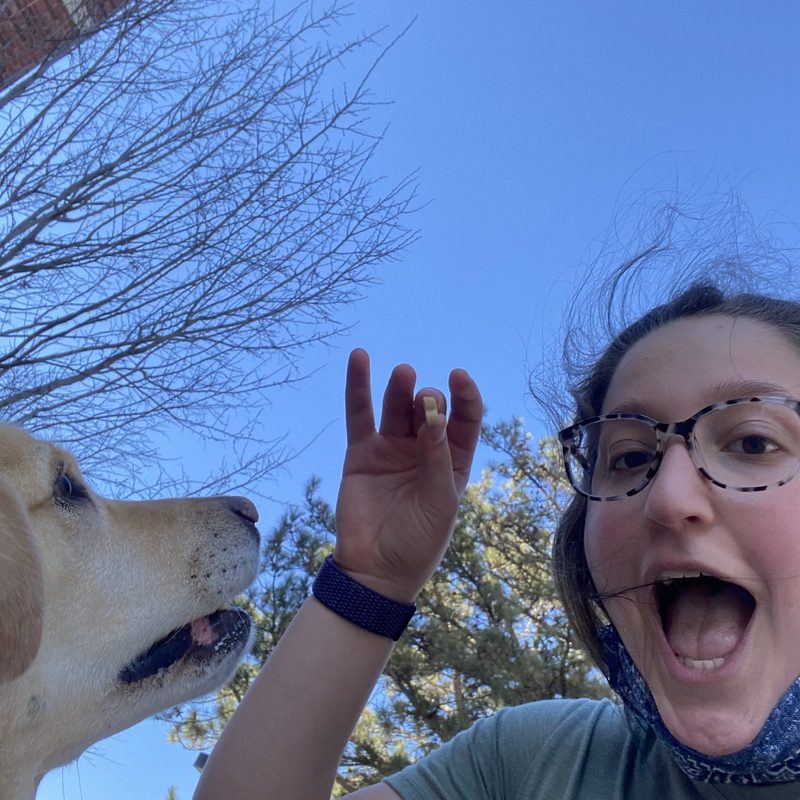 ---
Kelly is a rising Junior at Carleton. She is a Psychology major and is considering a minor in Cognitive Science. Her other academic interests include Neuroscience and Educational Studies. Kelly considers Northfield her home as she is spending the summer here as an Admissions Fellow. Outside of the classroom, Kelly enjoys hosting programs for her residents as a Resident Assistant, planning practices for the Womxn's Club Soccer team where she is one of the captains, and playing the cello in the Carleton Orchestra. Meet the other Bloggers!