Carleton: The Revised Edition (Pt 1)
In which Greta comes back to Carleton, works as a New Student Week leader, and adjusts to life at college in the COVID era.
In which Greta comes back to Carleton, works as a New Student Week leader, and adjusts to life at college in the COVID era.
---
Welcome back to my blog, and welcome to Fall 2020! This is a year like none other at Carleton, but you can count on me to continue providing my honest take on college. As always, if you have any questions, concerns, or comments about the college search process, please email me. I'm here for you from afar.
The Grand Entrance
Last year, I spent less than six months at Carleton, then six months at home, during the remote spring term and the summer. That's a long time to be away from college: the people, the experience, and the place itself. So when my Northfield Lines bus first pulled into town and then campus, I nearly cried from joy and pure emotion. I mean, how could I not, at coming back to a place like this?
Or goats grazing in the Arb like this??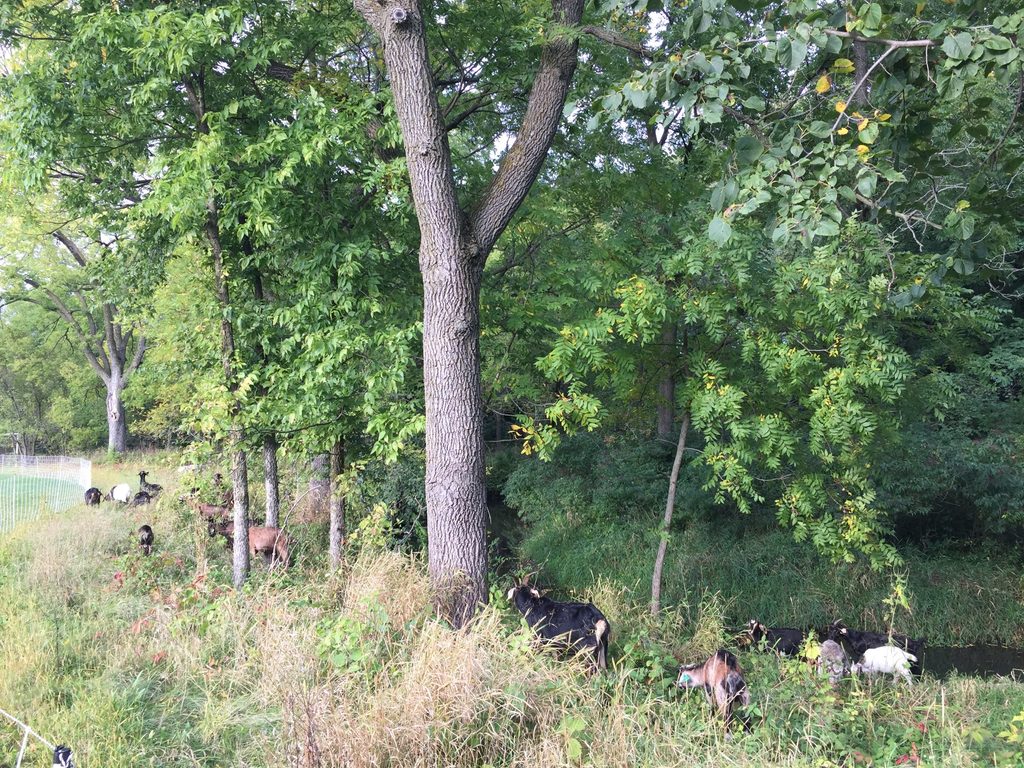 Welcoming New Students
When I arrived, campus was nearly deserted, because I came back early to be a New Student Week (NSW) leader. What a fun job! I got to work with the wonderful people at SAO, or the Student Activities Office, along with many of my peers (especially sophomores like me!). For the first few days, we got to know each other and did a series of online trainings. Then, on September 4, the real work began: Mooooove In Day.
As you can see, everything looked a little different this year. NSWLs, new students, and their families all wore masks and social distanced; big group activities took place via Zoom; meals were to-go and outside. It's all part of Carleton's COVID response. And so far, it's worked well! Case counts remain low, and the community is keeping vigilant. It's up to everyone on campus to make sure we remain safe.
What did this mean for me?
Unfortunately, on the day before Move-In, I came down with some mild COVID symptoms: a sore throat, stomach issues, and fatigue. I started by quarantining in my room, and a few days later, I moved to isolation housing. I didn't interact with anyone in person for just under a week — all of NSW.
I'm not gonna lie: it wasn't a fun experience. As an extrovert, I sorely missed social interaction and the campus community. It's already hard to be sick at college, without your family to take care of you, and it was especially miserable during a pandemic when I was truly alone.
But there were some silver linings. I switched to leading the remote New Student group, which was made up of first-years who are taking classes from home or were in quarantine themselves. It was great to be a support and a connection to campus for these folks, and I made some new Zoom friends out of it!
Plus, the college tried their best to take care of me. Bon Appétit delivered my meals; I had a case manager who checked in to make sure I was comfortable in my room in Geffert House; Dean Livingston even personally delivered Chipotle one night. And most importantly, I knew that I was doing my part to keep Carleton healthy.
And Some Good News!
It turns out I was healthy too 🙂 On the day I moved into isolation, I got a COVID test; two days later, it came back negative. (Woohoooo!) After one more test to double check that what I had was just a cold and not COVID, I was able to move back to my room in the beautiful Cassat, going back to normal on the day before classes started. And the best part: I was reunited with my roommate Lauren at last.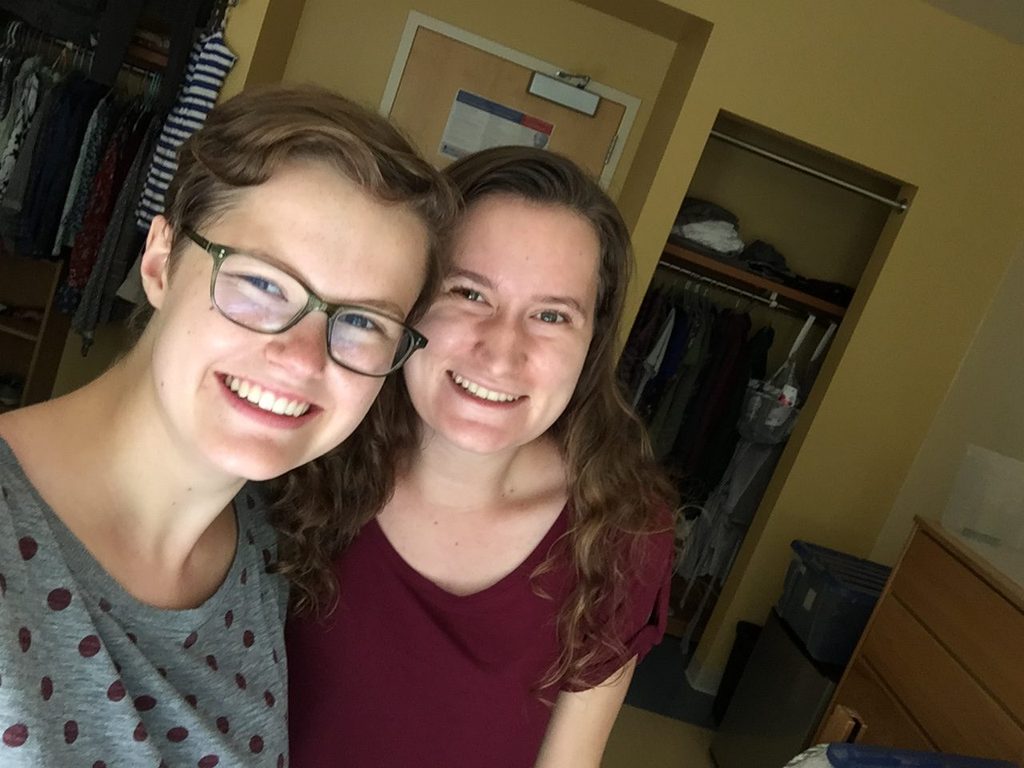 I'm so glad to be really, truly back.
---
Greta is a proud Vermonter who is nevertheless so excited to be back at Carleton this fall! She's making it through the pandemic by writing constantly, playing piano, and spending time outdoors. Then eating lots of chocolate. She wants to learn everything, but is particularly interested in Sociology/Anthropology, American Studies and, of course, English. Meet the other bloggers!