My Favorite Spots on Campus
Andriana writes about her favorite places on campus!
Andriana writes about her favorite places on campus!
---
Hello everyone, and happy Friday!
Last week campus hosted the first Accepted Student Day, and campus was absolutely flooded with prospies: they were in Sayles, in the dining halls, and on campus sidewalks. The prospies were everywhere! It was exciting to share our campus with the many students interested in choosing Carleton for their college experience.
Visiting Carleton as an admitting student was a very positive experience for me, and I'm happy so many people get to participate in the Accepted Student Days this year. Still, I realize that many people don't get the chance to visit our campus in-person. Since experiencing the campus is an important part of the college decision, I have chosen some of my favorite spots on campus to highlight in this week's post.
Sayles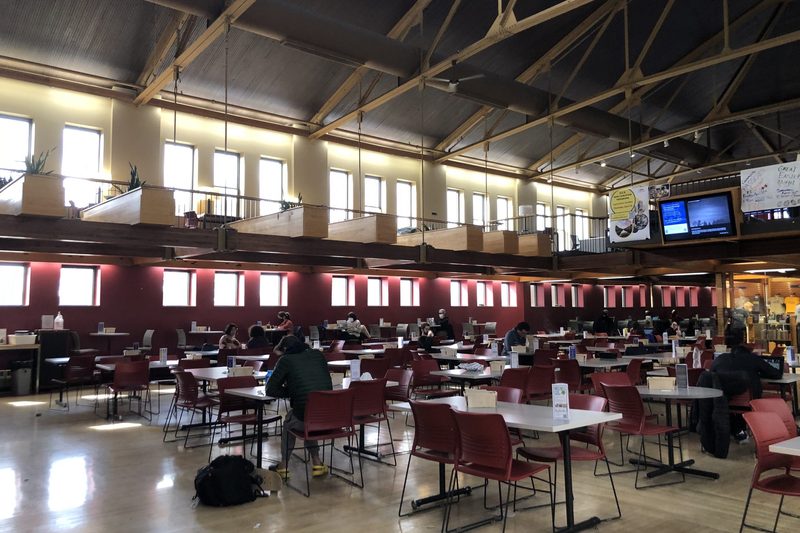 Sayles is the campus all-purpose center. Students go to Sayles to check their mailboxes, purchase Friday Flowers, get textbooks from the campus bookstore, and order food from the café. There are lots of tables and chairs on the lower level, while the upper level has couches, study rooms, and game tables. The variety of options makes Sayles a really nice place to study or simply hang out with friends.
The Library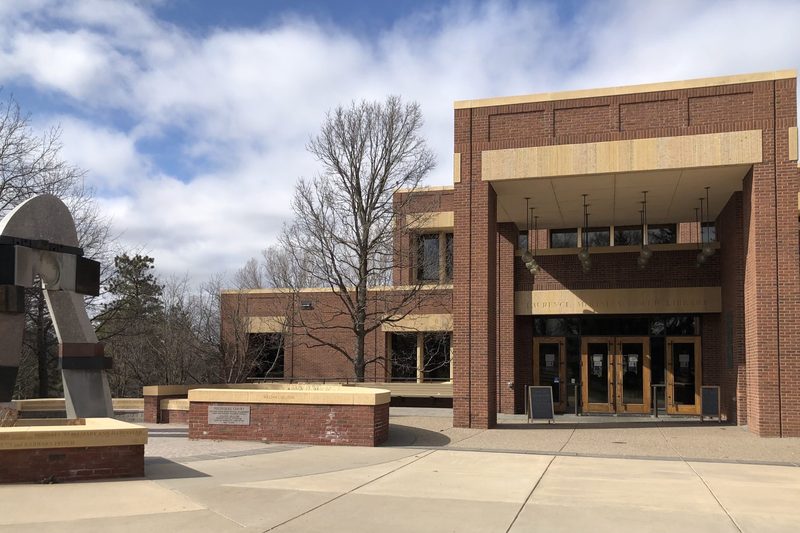 I love our library, affectionately termed the Libe on campus. It's a wonderful study spot—the tables lining the wall of windows on 4th Libe provide the absolute prettiest place to work.
Of course, 4th Libe isn't for everyone: the Carleton library is divided into four floors, each with their own noise designation. 4th Libe, the top level of the library, allows for the most noise, while 1st Libe, the lowest level, requires complete silence. Students can choose where to work based on their noise preferences, and I just happen to be a 4th Libe girl.
Anderson Hall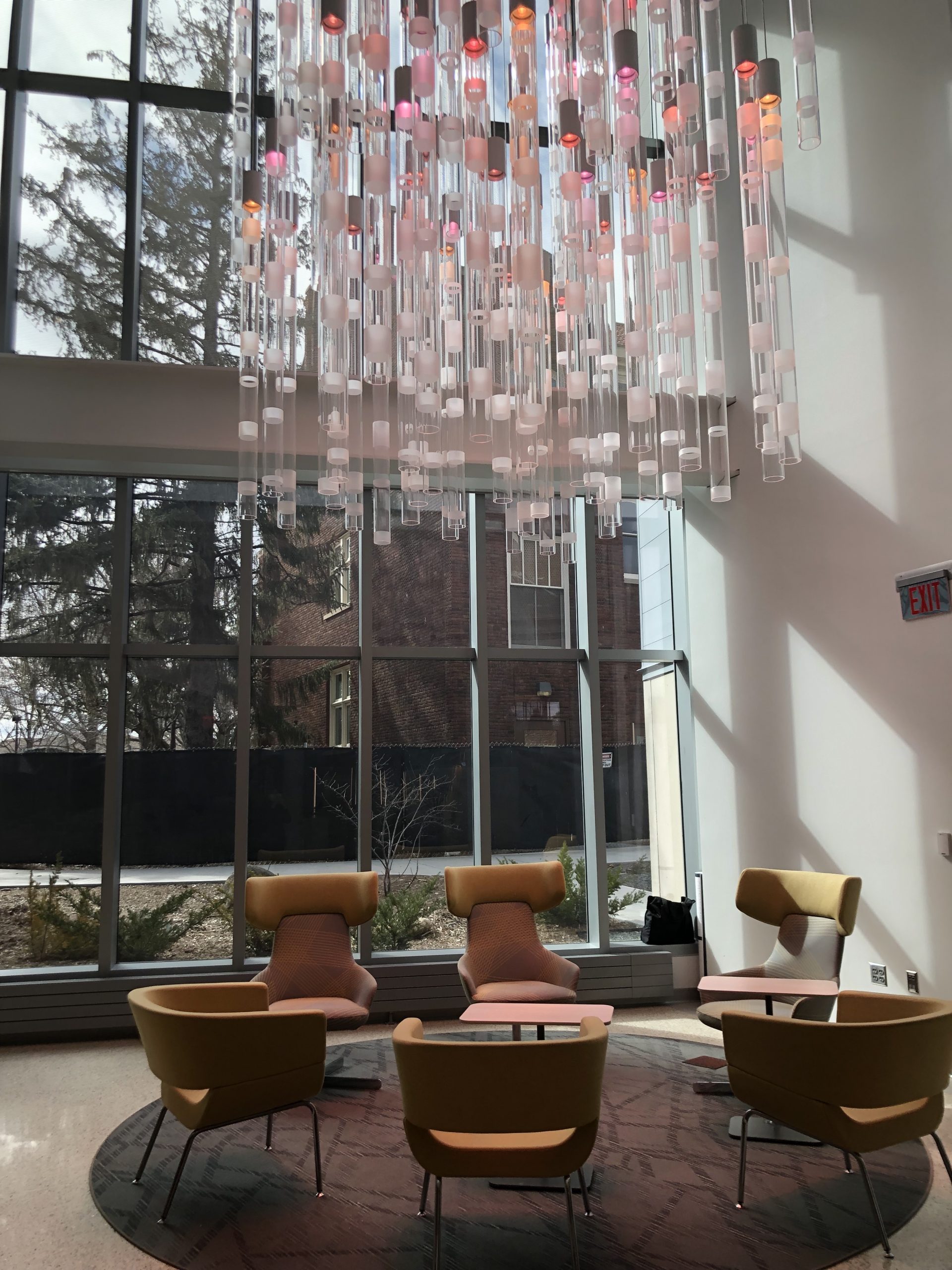 Anderson Hall is one of the STEM buildings on campus, home to many of the science departments. With a wall of windows and a café in the lobby, Anderson has a warm atmosphere and lots of great hang-out spots. Because it's a newer building, it has perhaps the most modern and sleek look on campus. It's a fun alternative to older buildings on campus, popular for their coziness and charm!
Laird Hall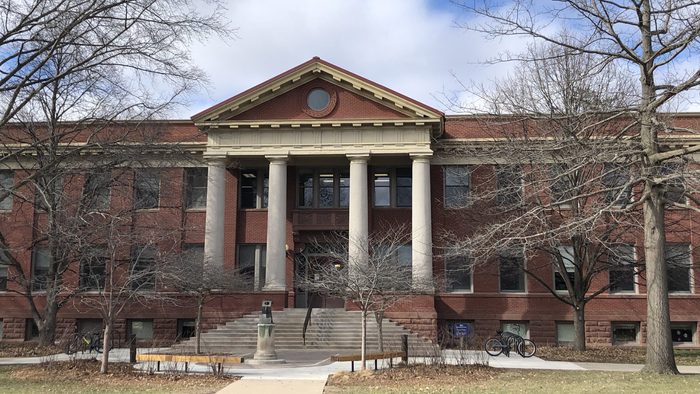 My personal favorite building on campus, Laird is the home to the English department! An older building, Laird also recently underwent renovations. We now have an updated lounge complete with comfy couches and chairs, as well as a table of English-related games. The warm light at night makes it a homey place to be, even outside of class.
The Chapel
On Fridays, the Chapel hosts a Carleton tradition called Convocation. Each week, we have a guest speaker visit Carleton and deliver a talk, leaving time for audience questions afterward. It is a wonderful opportunity to learn outside of class, and there are plenty of topics each term to appeal to a number of disciplines. My personal favorite Convocation was alumnus (and fellow English major!) Don Zolidis' speech entitled "In Defense of Silliness: How the Radical Nature of Irreverence Can Change the World."
Northfield Favorites
Of course, there are plenty of wonderful ways to spend an afternoon off-campus in lovely downtown Northfield. Some of my favorite stops? Content Bookstore, of course, located right next to Northfield Yarn and offering the perfect browsing opportunity. Each weekend, I also pay a visit to either Tandem Bagels or Goodbye Blue Monday, two of the popular coffee shops in town. For dining options, Reunion is always good for a fancy night out. If you're willing to trek into Ole territory, the Ole Store Restaurant is a great choice as well!
Other Resources
Still want to learn more about Carleton? Take a virtual tour from the comfort of your own home! Chat with a current student! Take advantage of our other virtual options! And if you still have questions, always feel free to reach out to me at taratsasa@carleton.edu.
---
Andriana is a native of Richmond, VA, though her love of snow suggests she might be a northerner at heart. She is in her junior year at Carleton, where she is an English major and a Cross-Cultural Studies minor. When Andriana isn't busy staying warm in the Minnesotan tundra, you can find her binge-reading, playing music, or watching a favorite movie or show for the umpteenth time. Meet the other bloggers!