Another Summer, Another Fall
Andriana talks about her summer and why she chose to stay in Richmond for fall term!
Andriana talks about her summer and why she chose to stay in Richmond for fall term!
---
Hello everyone!
I hope you all have had a good summer and stayed healthy. The past few months have been very unusual due to COVID, and have required everyone to adapt. I had been hoping to apply for an internship this summer, but because it was cancelled, I found other ways to spend my time.
First, I read a few books, including The 19th Wife, The Namesake, and The Virgin Suicides. I also re-watched some of my favorite TV shows. During the three months of nothingness, I binged The Office, Parks and Rec, The Good Place, and Catastrophe. There were also many movies sprinkled in, just to mix things up a bit.
Eventually, boredom drove me to try running (you know I was desperate), learning Modern Greek, and cooking and baking. I made many batches of chocolate chip cookies, as well as a Greek tomato soup called minestra. I think the soup was pretty good, especially for my first attempt at cooking ; )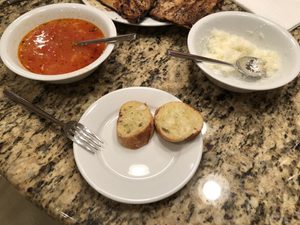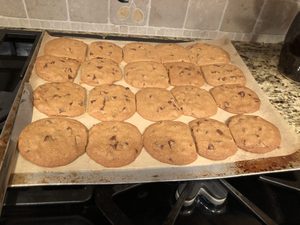 The highlight of my summer came in July, when we decided to drive to a cabin in Minnesota for a contact-free vacation. We went with family friends who had also been social distancing. We spent a week at a lake, where we were able to be outside and avoid contact with others. It was my first time at this lake, and it was beautiful! I really enjoyed being away from my house for a while.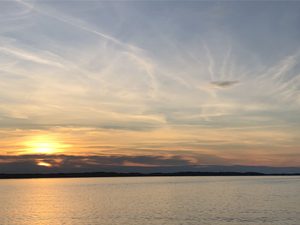 While at the lake, we passed the time by going fishing, playing games, and watching movies. We also tried to go hiking, but quickly learned that there are some seriously terrifying bugs in northern Minnesota. The mosquitos? Horrendous. And there are BITING FLIES. They actually bite you! And it stings! What kind of fly does that? Definitely not your common house fly.
In addition to being the Month of the Fly, July became the Month of Choices once Carleton made its decision about fall term. Every student had to choose to either return to campus or learn remotely. It was not easy for me to make my decision, but I ultimately opted to stay in Richmond for fall term. Here's why.
1. Safety
I was concerned about realistic expectations of safety on college campuses. I did not envision the pandemic improving by September, and I was afraid of the possibility of a campus outbreak. Also, I knew that I would have to come home eventually, meaning that I could potentially expose my family to COVID.
Additionally, I have read articles about long-haulers and serious complications that might be associated with COVID. I'm afraid that we don't know enough about the virus yet, and I don't want to jeopardize my own health. At 19 years old, the prospect of having long-term health problems is really scary, so I'm doing everything I can to avoid getting sick.
2. Cost
My decision became easier once I found out that the classes I was interested in were offered online. A lot of professors chose to conduct their courses online, or as a combination between online and in-person. Only 8% of classes were fully face-to-face. Because of this, I decided that it didn't make sense to pay for room and board, and that I would rather save the money and live at home.
3. Uncertainty
Last spring, it was really stressful to be sent home unexpectedly, and I was afraid of this happening again. Because I live so far away, I would have to fly home, or else my parents would need to drive 20+ hours to pick me up. Neither of these are great options, especially since we are trying to avoid air travel.
I have also heard horror stories about college students across the country quarantining on campus due to outbreaks. The idea of being stuck in a small dorm room for two weeks seems terrible to me. At home, I have free reign and can go for walks and runs in my neighborhood without wearing a mask. I am also lucky to be so close to my parents, because we really enjoy each other's company.
My decision was a very personal one. I realize that many people had their own (completely valid) reasons for choosing to return to campus. I also recognize how fortunate I am, in that staying home was a viable option for me. For the 1600 people who chose to return to campus, I hope that everything goes well, and that everyone has a successful term completed in good health.
Good luck everyone! Please email me at taratsasa@carleton.edu if you have any questions.
-Andriana
---
Andriana is a sophomore at Carleton, where she plans to major in English and double minor in Creative Writing and Cross-Cultural Studies. Although she will be spending this fall at home in Richmond, VA, Andriana is already excited to return to Carleton and escape the southern heat. When she isn't busy avoiding Virginia's never-ending summer, you can find Andriana binge-reading, playing music, or watching a favorite movie or show for the umpteenth time. Meet the other bloggers!