A Playlist for Warm Weather
In celebration of the spring heat, Lynn has just the music for us.
In celebration of the spring heat, Lynn has just the music for us.
---
Right now I am actively sweating as I sit outside of Sayles (the campus center & cafe) typing away. I wish I could go back to the winter (aka three weeks ago) and promise myself that this moment would come!! But regardless, here we are — and how could I not take this opportunity to share some jams for jam weather (aka when it's so warm outside that all you want is a PB&J — just me?), so here it is! A playlist for warm weather: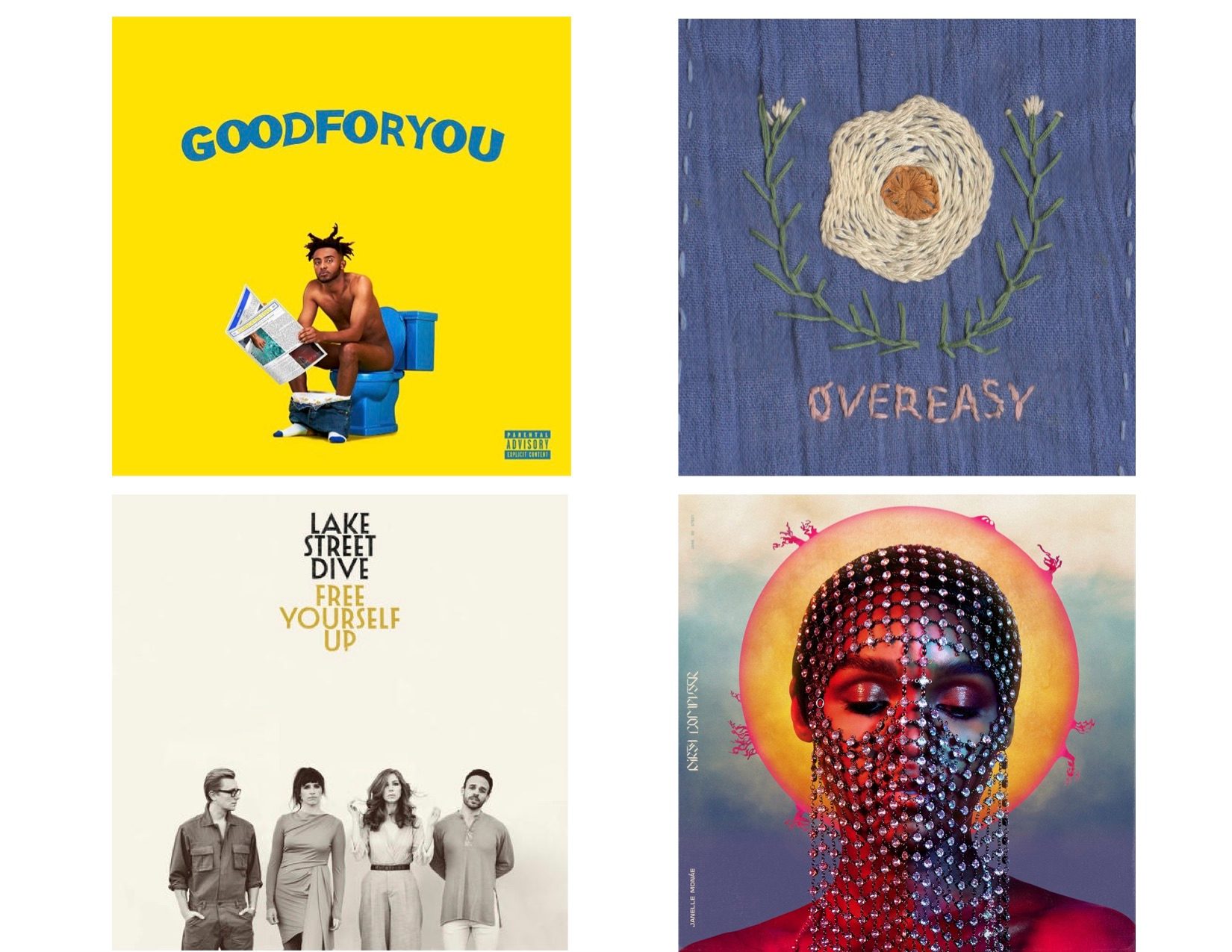 "Drew Barrymore" — SZA ("Is it warm enough for ya outside baby?")
"Laugh Clown" — Xenia Rubinos
"Windows" — Donnie Trumpet & The Social Experiment
"So Good at Being in Trouble" — Unknown Mortal Orchestra
"No Coffee" — Amber Coffman
"Beach Boy" — Aminé
"Coconut Skins" — Damien Rice
"Pool Boyz" — Diet Cig
"Maria" — The County Liners
"You're No God" — Laura Marling
"Who Loves the Sun" — The Velvet Underground
"Graceland" — Paul Simon
"Looking out for You" — Joy Again
"Good Kisser" — Lake Street Dive
"Archie, Marry Me" — Alvvays
"I'm in Love with a Girl" — Big Star
"Make Me Feel" — Janelle Monáe
"People II: The Reckoning" — AJJ
"Bells" — Atta Boy
"I Want You" — Bob Dylan
"Fourth of July" — Sufjan Stevens
---
Lynn is a Cinema and Media Studies/Women's and Gender Studies double major. She's from the desert! You can catch her telling jokes with the standup group Queens of Comedy and the improv group Cujokra, or trying to ride her bike without using her hands. She's really into writing for infemous (Carleton's feminist zine), working at Dacie Moses (the cookie house), and eating (food). One time she applied for a job at Cakewalk and didn't get it.