The Class in Numbers
532 students selected from 7095 applicants
From 48 states and 24 countries (12% international)
30% identify themselves as people of color
13% are among the first generation of their families to attend college
77% graduated in the top 10% of their class
30 are National Merit Scholars and 3 are National Hispanic Recognition Scholars
Notable Achievements
Intellectual Curiosity
A researcher who backpacked 

into remote terrain to collect DNA 

and camera data on grizzlies, 

wolverines, and wolves for the 

Washington Conservation 

Science Institute

The coauthor of a paper published 

in 2017 by Hanoi University of 

Science and Technology on the 

application of LED-UV toward a 

low-cost water sterilizing system

An entomology laboratory 

assistant at the University of 

California–Berkeley who uses 

what she has learned about the 

physical and behavioral traits 

of insects as a volunteer for a 

natural history museum

A scientist who cowrote a 

medical article in the Hawaii 

Journal of Medicine and Public 

Health based on her work to 

develop a prediction model to 

detect and prevent cancers 
Performance and Arts
The youngest professional 

guitarist (according to the 2008 

Guinness Book of World Records), 

who has performed with Ozzy 

Osbourne, Les Paul, and Jeff Beck 

A hula dance competitor

The founder of a songwriting club

A comedian who formed a 

Japanese stand-up duo with 

a friend and qualified for the 

semifinals in a national 

competition in Japan

The president of a slam poetry 

club who won first place in 

multiple 2017 competitions 

and leads workshops and 

open mic events

A cosplayer at multiple Chinese 

comic conventions
Off the Beaten Path
A climber who has summited 

nine 14,000-foot peaks (and 

aspires to tackle all of the 

Colorado Fourteeners)

The creator of a board game 

centered on hospital triage 

during crises

The first female football player 

at her school

An owner of a LARPing 

(live-action role playing) 

business who through the 

venture has netted $13,000 

toward a retirement account

An environmentalist foodie who 

has made feta cheese using 

fresh milk and developed a 

cheesemaking curriculum

A researcher who discovered a 

protein mutation that was not 

previously known to exist
Service
12 Eagle Scouts and 5 Girl Scout 

Silver or Gold Award Recipients

A leader of 11 national trash 

cleanups that created public 

art installations from waste




A volunteer who developed and 

led a weeklong science camp 

where elementary school 

students conducted chemical 

experiments

An emergency medical technician 

cadet who responds to 911 calls 

with his town's emergency 

medical squad




The recipient of the Kurt Hahn 

Prize for an exceptional act 

of service to others for

cofounding Indonesia Unfolded, 

a nonprofit that provides free 

eye-cataract surgeries




A volunteer at a horseback 

riding ranch that assists 

people with mental and 

physical disabilities
Time Well Spent
How members of the Class of 2022 stayed busy in high school:
83%: Community service
58%: Varsity athletics (27% team captain)
45%: Paid job
43%: Music
30%: Internship/research
20%: Theater
17%: Student government
14%: Journalism/publications
---
Class Rank
77%: First decile
95%: First quartile
(Based on students with class rank)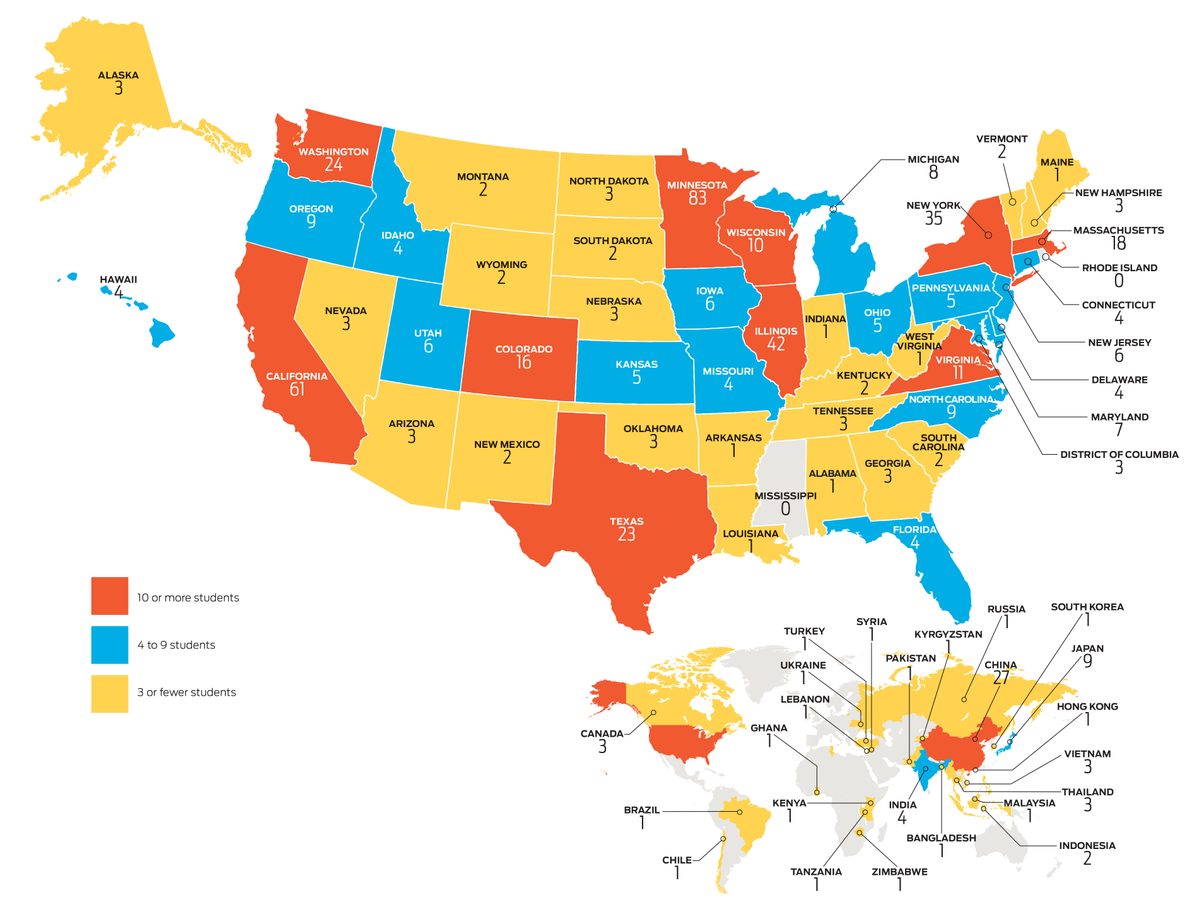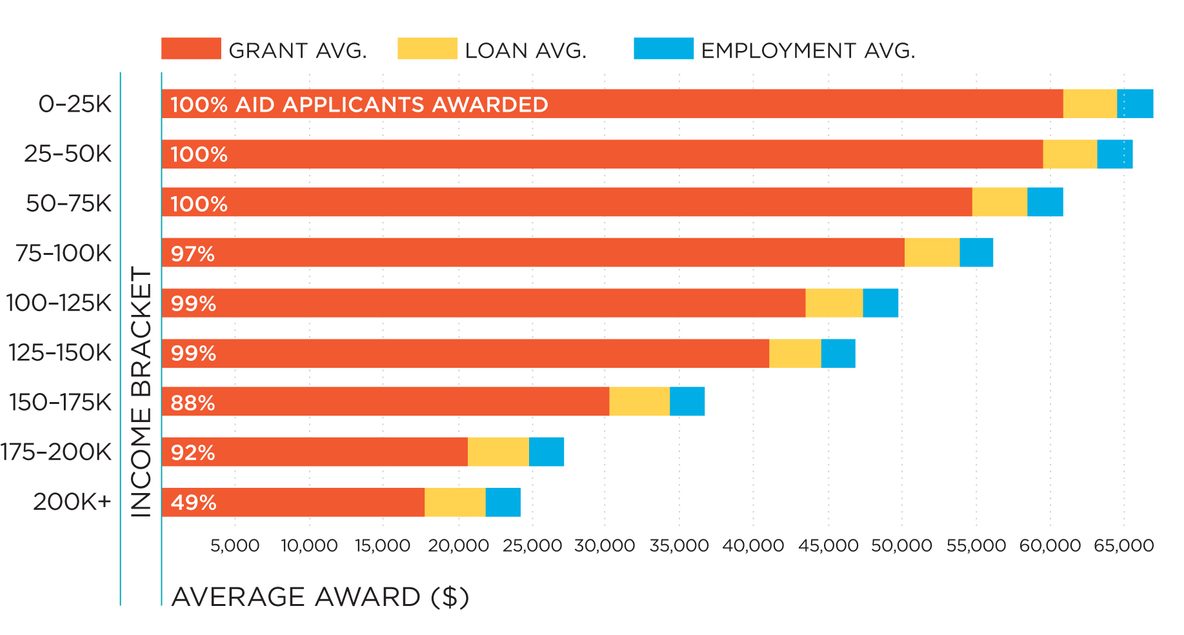 Ten Members of the Class of 2022
The 532 members of the Class of 2022 come from 48 states and 24 countries. The 10 highlighted students provided a glimpse into the varied talents and interests the class will bring to Carleton's student body.

CHLOE LIPINSKI
Irondale Senior High School, Minnesota
Community member and aspiring traveler
As a first-generation college student and a first-generation American, Chloe works hard. Whether she's working at Caribou Coffee, playing on her school's basketball team, or practicing the drums, Chloe finds ways to stay busy and involved with her community. Amidst these engagements, she also is learning Polish, the language of her immigrant family. At Carleton, Chloe looks forward to studying abroad and seizing the opportunity to learn even more languages.

ADA WRIGHT
Roosevelt High School, Washington
Frisbee athlete and outdoors enthusiast
Beyond being a nationally ranked Ultimate Frisbee player, Ada has used Ultimate to do good in her community. Through the All Girls Everything Ultimate Program, Ada engages in a mixture of leadership and athletic workshops designed to help empower women and encourage activism. Ada also stays active outside of Frisbee, indulging her love of the outdoors through her work at the local Audubon society and in her role as a ski instructor. Ada intends to explore environmental studies at Carleton.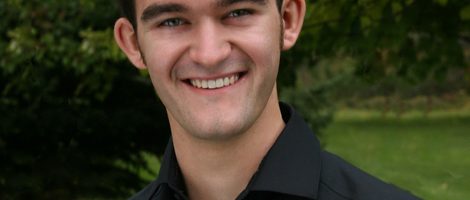 JOEY SILKNITTER
Papillion-La Vista High School, Nebraska
Performer extraordinaire
Joey is an entertainer at heart. With years of experience juggling and performing magic shows in the Omaha area, he has been able to share his passion with countless friends and fans alike. Joey has even found a way to use magic to help the community by performing free shows at local retirement homes. Beyond performance, Joey is active in student government and in a group that holds meetings with special needs students where he uses his inexhaustible energy and love of connecting with others to help those around him.

KATY ODA
Bay School of San Francisco, California
Astronomer and athlete
Katy's universe keeps expanding. Her interest in space led her to both found and helm the astronomy club at her school as well as take on a job as a telescope technician. Katy also captains her school's soccer team and participates in the Asian American Student Union group. Keeping things close to home, Katy babysits for her family, family friends, and teachers. Katy is sure to continue exploring here at Carleton.

LUIS ALVAREZ
Energy Institute High School, Texas
Environmentalist
Luis's interest in environmentalism runs deep. Throughout high school he has facilitated recycling programs both through the Energy Converters club at his high school and as a driver for a trash and recycling company. At Carleton he looks forward to joining environmental groups as well as engaging in political activism while pursuing studies in pre-med and biochemistry. A first-generation college student and member of a program for student leaders called Posse, Luis is excited to bring his climate concerns to Carleton.

ARLO HETTLE
Cedar Falls High School, Iowa
Political organizer
Arlo is a politico through and through. Besides serving as student body president at his school, he has volunteered on campaigns from local mayoral races to the Bernie Sanders presidential campaign. Arlo also has a flair for arts and music, performing in both theater and the school orchestra. For two years, Arlo has led classes on sexual violence and bullying prevention as part of the Mentors for Violence Prevention program, increasing community awareness of these issues at his school.

JEVON ROBINSON
Roosevelt Senior High School, New York
Service and ROTC leader
Jevon volunteers at his local soup kitchen, at his church, and in the student government. Additionally, he holds the position of Battalion Commander in the Junior ROTC, serving as a role model and guide for other cadets. Jevon, a Jamaican dual citizen, works to support issues he is passionate about, such as being a teen advocate for his local Planned Parenthood chapter. He's intrigued by the idea of using mathematics as a framework through which to understand the world and eager to thrive in Carleton's liberal arts environment.

LELAND BRIGHAM
McDonogh School, Maryland
Renaissance man
Leland believes more is possible. He competed in the 2015 USA Memory Championship, and runs his own business which helps students and the elderly learn ancient Greek memory techniques. As if one business wasn't enough, Leland works in sales, marketing, and development for Corcl, a company named for its small round boats that are used at summer camps around the country. Simultaneously, Leland has found time to unicycle and cowrite An Inside Story, a children's book introducing basic concepts of nonviolence.

SYDNEY MARIE JONES
Decatur High School, Georgia
Musician and Girl Scout
Sydney is a trailblazer, in every sense of the term. In addition to leading wilderness trips for her Girl Scouts troop, she was the sole girl to play on her school's boys' Ultimate Frisbee team, Sydney is undoubtedly a leader. She's also a versatile musician—drum major in her high school marching band and a flautist who performs in her school's wind ensemble, the pit orchestra, and the Metro Atlanta Youth Wind Ensemble. A writing center tutor to boot, Sydney is sure to get involved at Carleton.

APPY MISRA
International School of Asia Karuizawa, Japan
Polyglot and LGBTQ+ activist
A native of India who has spent the past two years at an international school in Japan, Appy comes to Carleton with a cosmopolitan outlook. Speaking Hindi, Bengali, Bhojpuri, and Japanese—in addition to English—Appy has a talent for languages that she utilizes as head of her school's live poetry society. Appy is also active with groups on gender and sexuality issues that affect women and the LGBTQ+ community. Along with a group of friends, Appy even found time to start a small business selling second-hand kimonos in her Japanese community, ensuring access to garments that, when new, are incredibly expensive.