The Class in Numbers
7,915 applicants, 567 enrolled
From 47 states and 29 countries (12% international)
32% Black, Indigenous, People of Color
13% are among the first generation of their families to attend college
71% graduated in the top 10% of their class
34 are National Merit Scholars and 2 are National Hispanic Recognition Scholars
Six Members of the Class of 2025
These 6 highlighted students provided a glimpse into the varied talents and interests the class of 2025 will bring to Carleton's student body.

GABRIEL KAPLAN
Minneapolis, MN: St. Louis Park High School
Gabriel has immersed himself in political organizing, advocating for legislation and candidates in which he believes. He has helped introduce environmental legislation to the Minnesota legislature, an effort which garnered media coverage from MSNBC, NPR, and the Star Tribune. Gabriel has also served as campaign manager for both city council and state representative candidates.

ELIZABETH (LIBBY) ROWLAND
Tulsa, OK: Holland Hall School
Libby is fascinated with maps and cartography. Using ArcGIS, she makes maps that tell stories and highlight important geographic patterns, including social and environmental issues. One such map, called Tulsa's Dollar Store Problem, received state and national recognition. Libby shares her passion by leading workshops at her school that emphasize the role maps can play in middle school and high school curricula alike.

TIM CHIU
Locust Valley, NY: Portledge School
Tim plays the violin in the Children's Orchestra Society. This experience connects him to others not only through music, but in deeper community and conversation. Music has helped Tim realize the importance of listening, a skill he uses to build understanding among the people he meets and uncover their stories.

AMELIA ASFAW
Seattle, WA: Seattle Preparatory School
Amelia is a leader both within the classroom and on the tennis court. Beyond her state tennis titles and participation in the U.S. Tennis Association's junior team, she is captain of her high school team and mentors younger student-athletes. Amelia also serves up sandwiches as a part-time job when she's not playing tennis or participating in the Black Students Union or Asian Pacific Islanders Club.

ETHAN MASADDE
Kampala, Uganda: King's College Budo
For Ethan, books, music, and film have shown him new worlds and spurred reflection on his own ideas and self-understanding. From these stories, he's found inspiration to advocate for change and to stand up against discrimination. As treasurer for his school's Young Readers' club, he's played an instrumental role in securing book donations to the library so that others have access to art and stories.

CASSIDY GOLDMAN
Chicago, IL: William Jones College Preparatory High School
Cassidy has managed to intertwine her creativity and self-expression with the help of her sewing machine. Realizing her clothes could express the passions, values, and experiences that shape her, she's constructed colorblocked sweatshirts, tank tops, bike shorts and more. These clothing creations have incorporated meaningful materials from her life. She's even used recycled clothes to design and create new pieces that she's sold online, and donated the proceeds to The Innocence Project & Bail Project.
This is Carleton
A private, residential liberal arts college located in Northfield, Minnesota
#1 Teaching Faculty
Our students learn from the best.
U.S. News & World Report ranks Carleton professors first in the nation for their commitment to undergraduate teaching.
With our small classes and exceptional professors, Carleton offers a rigorous, yet highly supportive academic environment.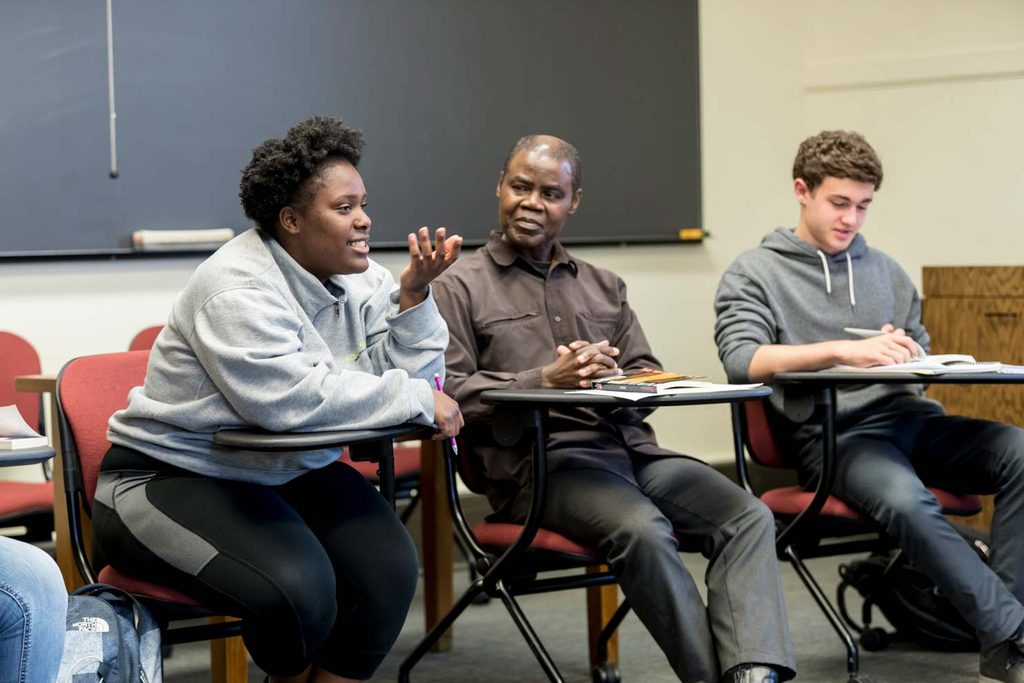 At a Glance
1,918 Students
50 states + 46 countries
10% international
52% female // 48% male
32% people of color
70% study abroad
94% of first-year students who entered in fall 2019 returned for their sophomore year
in the fall of 2020
33 majors
8:1 student/faculty ratio
15: average class size
3: 10-week terms
88% graduate within four years
95% of 2020 graduates were employed or attending graduate or professional school within six months of graduation, of those reporting
#9 Liberal Arts College
U.S. News & World Report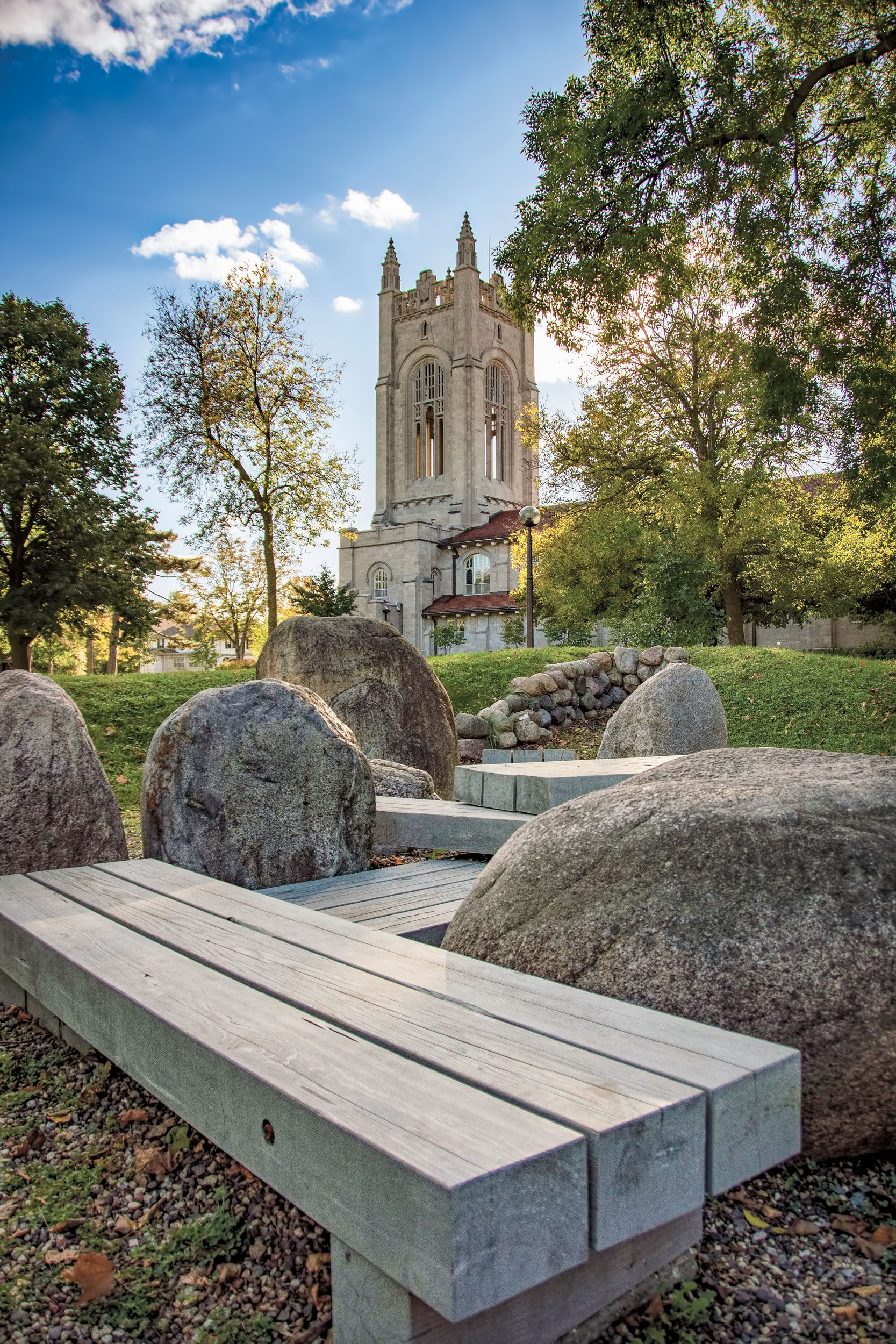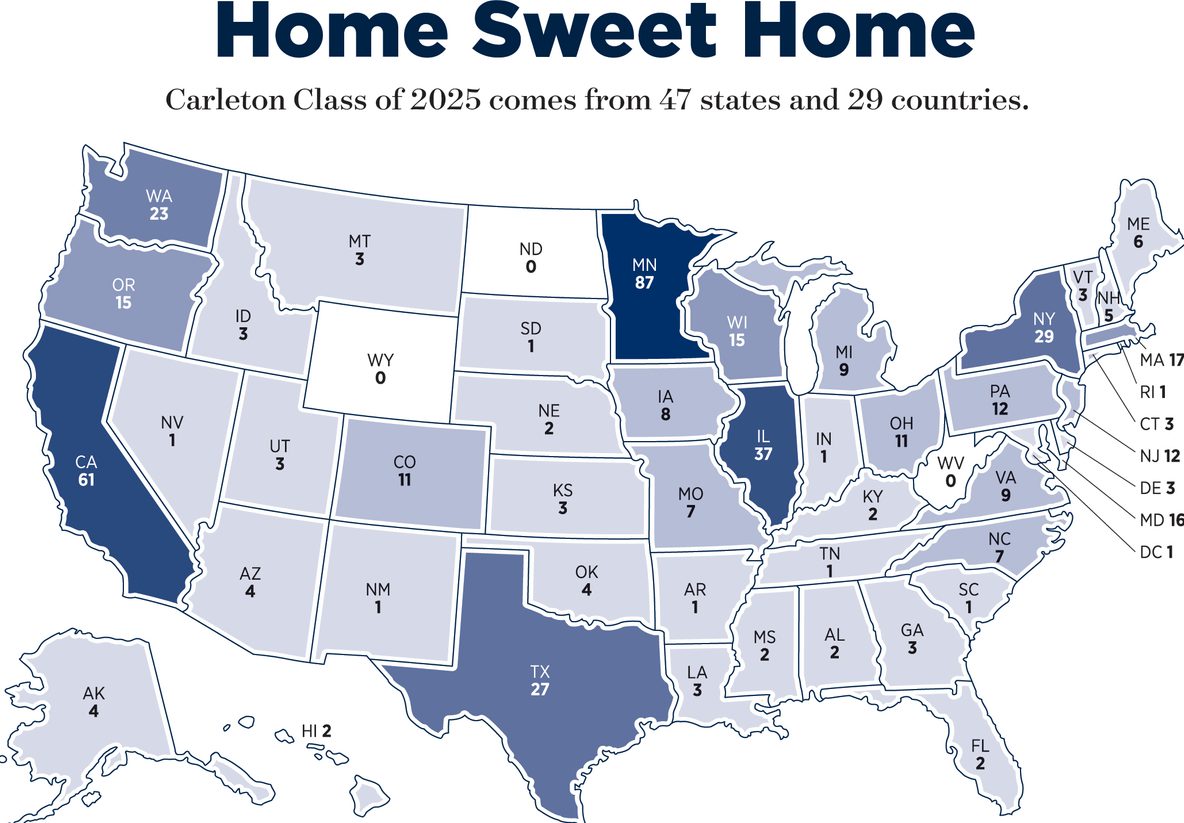 Global Reach
Barbados
1
Brazil
1
Burundi
1
Cameroon
1
China
29
Colombia
1
Ecuador
1
Ethiopia
1
Ghana
1
Guatemala
1
Hong Kong
1
India
3
Israel
1
Jamaica
1
Japan
1
Kenya
1
Myanmar
1
Norway
1
Pakistan
2
Palestine
2
Rwanda
1
South Africa
1
South Korea
1
Taiwan
1
Thailand
3
Uganda
1
Ukraine
1
Venezuela
1
Vietnam
4
Racial Diversity
32% Black, Indigenous, People of Color
23% report two or more races
Asian 16%
Black or African American 7%
Hispanic or Latino 9%
American Indian or Alaska Native 1%
Native Hawaiian or Pacific Islander <1%
Fields of Study
79% A large majority of students are interested in multiple academic divisions.
Science & Math 51%
Social Science 25%
Arts & Humanities 24%
Extracurricular Activities
The Class of 2025 stayed busy in high school.
Community service 87%
Internship/research 29%
Music 44%
Paid job 45%
Social activism 30%
STEM 40%
Theater 18%
Varsity athletics 67%
Popular Majors
60% of juniors and seniors are STEM majors.
Biology
Computer Science
Economics
History
Mathematics
Political Science/International Relations
Psychology
All About Aid
Carleton met the full financial need of all students in the Class of 2025
315 students (56% of the class) are receiving more than $15.3 million in need-based Carleton grants
The average need-based grant is $48,692
The average need-based financial aid award is $57,000, including grants, scholarships, work study, and loans

Generous Support Makes it Possible
---
Once students subtract their grants, scholarships, loans, and student employment earnings, they're left with yearly net cost—the amount their family is expected to contribute.
Every case is different, but here are examples of average net cost for members of the Class of 2025 who qualified for financial aid:
Family Income
Average Financial
Aid Award
Average Net Cost
Less than $40,000
$77,602
$1,253
$40,000–$80,000
$71,485
$7,009
$80,000–$120,000
$60,845
$17,447
$120,000–$160,000
$55,387
$22,858
For the Class of 2021, the average student's debt at graduation was $17,065, well below the national average of $33,700. To get an approximation of how much financial aid your family might qualify for, use one of our financial aid estimators.

Financial Snapshot
---
$75,600
The 2021–22 comprehensive fee, including tuition, room and board, and an activity fee
---
100%
We meet the full demonstrated need of every student. We don't assume students will need to take out private loans or find outside scholarships.
---
8
We limit first-year students' jobs to 8 hours per week so they have plenty of time for academics and extracurricular activities.
---
0.8%
The student loan default rate among Carleton alumni is nearly zero.