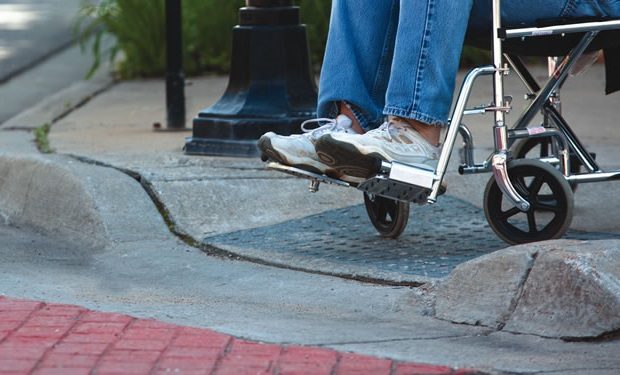 While they are ubiquitous in nearly every American city today, curb cuts are relatively recent additions to the US' urban landscape. Prior to the 1960s and 1970s, most curbs throughout the United States featured a solid drop-off that made it hard for people with physical disabilities or mobility problems to travel between intersections and city blocks.
Curb cuts first became implemented in the United States after World War II, when disabled veterans returned home to find that their sidewalks, streets, and street corners were not easily accessible. Indeed, prior to the invention of curb cuts, wheelchair users had to find the nearest driveway, cross the road while contending with oncoming traffic, and find the next available driveway in order to get to the other side of the street. Thanks to the lobbying of disabled veterans, especially Jack Fisher, a Navy veteran and lawyer, the nation's first curb cuts were installed in Kalamazoo, Michigan, in 1945.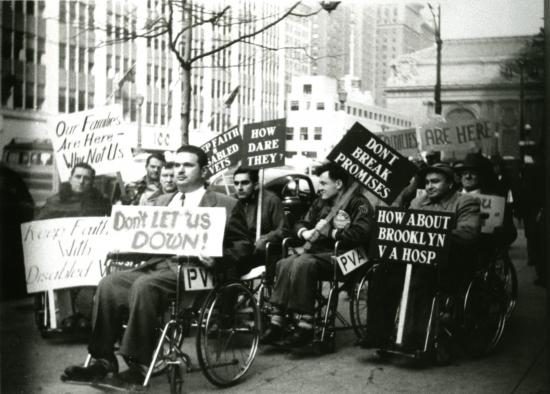 The momentum of Fisher's and other disabled veterans' activism continued into the 1950s, 1960s, and 1970s when non-veteran Americans with disabilities advocated for curb cuts on a broader scale. This movement was especially popular on college campuses and in college towns. Ed Roberts, a student at the University of California, Berkeley, played an essential part in making the struggle for curb cuts more widely known.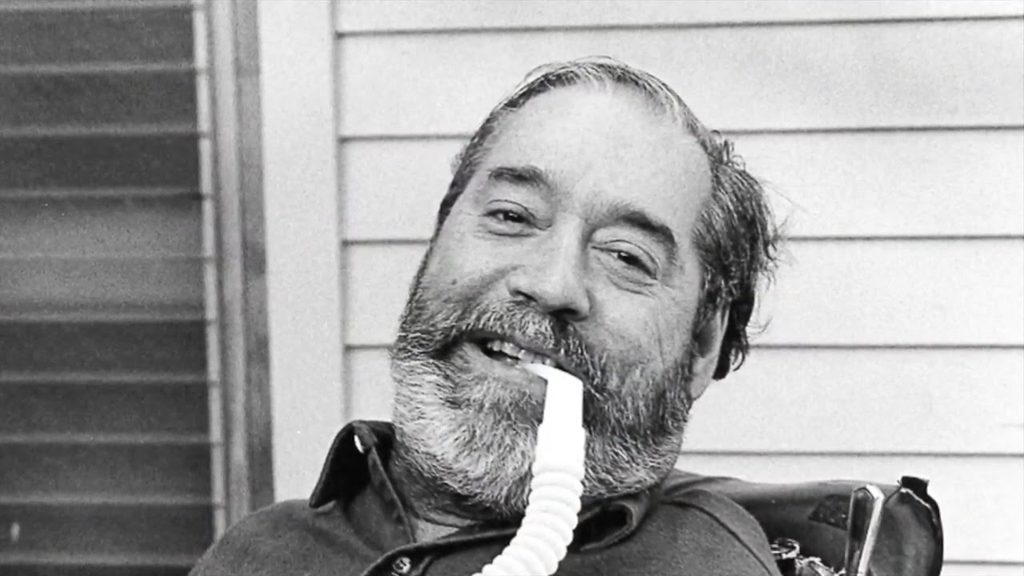 Roberts was born in 1939 and contracted polio at the age of 14, which paralyzed most of his body below the neck. He had to use an iron lung to breathe and was the first student with a severe disability to attend UC Berkeley. Roberts and other Berkeley students with disabilities took matters into their own hands with regard to the city of Berkeley's inaccessible sidewalks and street corners. They demolished curbs and laid asphalt at night to create curb cuts, all while demanding that the federal government pass legislation to eliminate barriers to access forAmericans with disabilities. The government heard these activists' calls for change, and in 1968, Congress passed the Architectural Barriers Act. This law required that federally funded facilities remove obstacles to accessibility and must be designed in a way that accommodates those with physical disabilities. The Architectural Barriers Act laid the foundations for the much broader Americans with Disabilities Act, which was signed into law in 1990. In addition to prohibiting discrimination against people with disabilities and ensuring that they have equal opportunities in all forms of life, the ADA also mandated the creation of curb cuts on all sidewalks in the United States, which was a major breakthrough for the disability rights movement.
Curb cuts have played an essential role in the fight for disability rights in the United States. They have not only enabled American cities to become more accessible for people with physical disabilities, but have also engendered legislation that protects all people with disabilities. This legacy should be recognized and celebrated. Even though curb cuts are everywhere in America today, the struggles and sacrifices that led to their nationwide implementation should not be forgotten.