All around Carleton's campus you'll find faculty and students engaged in exciting, meaningful research and scholarship.
Faculty-mentored student research is part of many courses — in the arts, humanities, social sciences, and sciences.
Part or full-time supervised research is available during both summer and winter breaks.
Independent research can be pursued any time of the year, either on or off campus.
---
Three major types of research & scholarship take place at Carleton:
1. Faculty Scholarship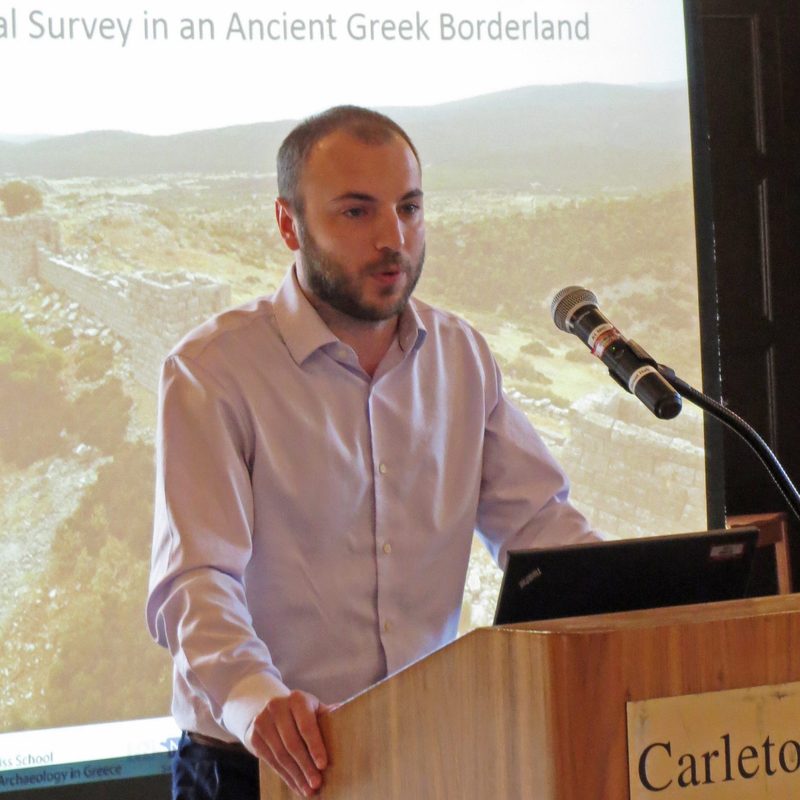 Carleton faculty pursue rigorous, in-depth research and study as an integral part of their faculty role.
Examples of recent faculty scholarship include:
Palmar Álvarez-Blanco
Pequeño tratado de amistad. Hacia una política de respeto. Cantabria: Editorial La Vorágine, 2023.
Larry Cooper
Dreaming of Justice, Waking to Wisdom. The University of Chicago Press, 2023.
Wes Markofski
Good News for Common Goods: Multicultural Evangelicalism and Ethical Democracy in America. Oxford University Press, 2023.
George Vrtis
Vrtis, George and Chris Wells. Nature's Crossroads: The Twin Cities and Greater Minnesota. University of Pittsburgh Press, 2023.
Deborah Appleman
Literature and the New Culture Wars. Norton Professional Books, 2022.
Laura Chihara
Chihara, Laura and Tim Hesterberg. Mathematical Statistics with Resampling and R (3rd edition). Wiley, 2022.
Chloé Fandel
Clutter, Melissa, Chloé Fandel, Ty Ferré. The Basics of Groundwater. Nova Science Publishers, 2022.
Deanna Haunsperger
Haunsperger, Deanna and Della Dumbaugh. Count Me In. American Mathematical Society, 2022.
David Liben-Nowell
Connecting Discrete Mathematics and Computer Science. Cambridge University Press, 2022.
Rebecca Brueckmann
Massive Resistance and Southern Womanhood. The University of Georgia Press, 2021.
Alex Knodell
Societies in Transition in Early Greece: An Archaeological History. University of California Press, 2021.
Adeeb Khalid
Central Asia: A New History from the Imperial Conquests to the Present. Princeton University Press, 2021.
Brooke McCorkle Okazaki
Shonen Knife's Happy Hour: Food, Gender, Rock & Roll. Bloomsbury Press, 2021.
Daniel Groll
Conceiving People. Oxford University Press, 2021.
Nathan Grawe
The Agile College: How Institutions Successfully Navigate Demographic Changes. Johns Hopkins University Press, 2021.
Shaohua Guo
The Evolution of the Chinese Internet: Creative Visibility in the Digital Public. Stanford University Press, 2021.
Clara Hardy
Athens 415: The City in Crisis. University of Michigan Press, 2020.
Defend the Sacred: Native American Religious Freedom Beyond the First Amendment. Princeton University Press, 2020.
Eric Egge
An Introduction to Symmetric Functions and Their Combinatorics. American Mathematical Society, 2019.
Yansi Perez
Mas Alla Del Duello. UCA Editores, 2019.
Jorge Brioso
Brioso, Jorge and James Irby. A Poetic Order of Excess: Essays on Poets and Poetry. Green Integer 209, 2019
Scott Carpenter and Helena Kaufman.
Integrating Worlds: How Off-Campus Study Can Transform Undergraduate Education. Stylus Publishing, 2019.
Barbara Allen
Allen, Barbara and Daniel Stevens. Truth in Advertising? Lies in Political Advertising and How They Affect the Electorate. Lexington Books, 2019.
Iveta Jusova
Panel Story: Life of a Community. 2019.
Deborah Appleman
Words No Bars Can Hold. W. W. Norton & Company, 2019.
Kimberly Smith
The Conservation Constitution. University Press of Kansas, 2019.
2. Student Scholarship
Students are encouraged through Comps, independent study classes, and fellowship opportunities, to pursue significant scholarly work.
Here are a few examples of recent student research & scholarship: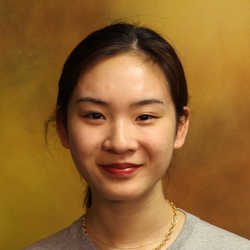 Eway Cai '23 spent a summer conducting research and analysis on emerging technologies in the medical field at Siemens Healthineers Innovation Center in Shanghai. Her four topics of interest were digital pathology, surgical robotics, surgical navigation, and digital therapeutics. Throughout the internship, Eway focused on finding start‐ups and products in these fields that might be good candidates for collaboration with the company. Her experience was funded by the Multicultural Alumni Network (MCAN) Fellows Program.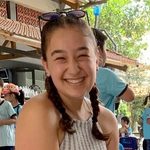 Maia Danks '22, a biology and studio art double major, traveled to Costa Rica where she worked at an animal sanctuary in Manuel Antonio National Park. Her work included caring for animals, leading tours, and public education. As a biology major, Maia is interested in the ecological and animal sides of the discipline, and her experience at the sanctuary gave her an opportunity to both learn about conservation and to bond with the animals. Maia's experience was funded by the Barry "Mike" Casper Memorial Endowment Fund.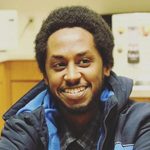 Computer Science major Khalid Hussain '22, spent a summer as the "Data for Organizing Intern" at TakeAction MN, in a role that fused leadership development with the analytical skills around data collection and digital organizing. The leadership development aspect entailed developing the skills and experience of the organizers who have worked to spur social change. The digital organizing aspect involved presenting and analyzing statistics about the base that had been engaged in the organization's efforts over the past year. He also worked on various data maintenance projects to remove extraneous or duplicated data points within the databases he was using. Khalid's experience was a Social Justice Internship funded through the Chaplain's Office.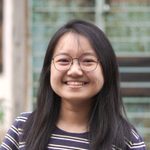 Win Wen Ooi '22, a sociology and anthropology major with a minor in cross-cultural studies, spent time in her home country of Malaysia studying how the COVID-19 pandemic has affected the culture of wet markets, and the relationship between culture and politics in Penang. She also looked more specifically at a traditional festival, the Hungry Ghosts Festival, and the ways in which its organizers "​​construct the meaning of the tradition and the pandemic's impact on that." Her experience was funded by the Professor Roy F. Grow Fellowship.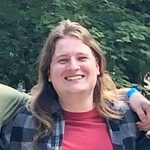 For his Classics comps project, Scott Shafer '22 delved into the mysterious history of a sanctuary for the Greek god Apollo built in 430 B.C.E. near the ancient city of Athens. Beginning with a single inscription, Scott broadened his research using textual analysis, zooming out to encompass Greek religion and the political dynamics of fifth century Athens. As a result, he managed not only to shed light on a historical gray area but to recontextualize the political realities of an oft-romanticized era.
---
Find more information at Undergraduate Research.
3. Faculty-Student Scholarship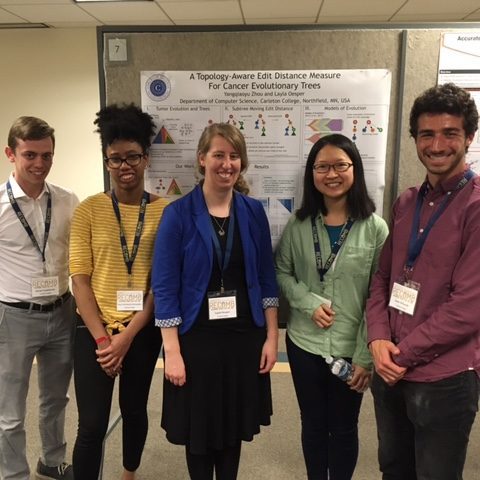 Carleton students regularly contribute to faculty scholarship, as Student Research Partners during break or as students enrolled in research courses during the term.
Examples of recent student-faculty collaborative work include:
Student: Ruken Bastimar '22
Supervisor: Kathleen Galotti, Professor of Cognitive Science
Other Contributors: Isabella Vazquez '24
Title: Assessing Ways of Knowing and Preferences for Online vs. In‐Person Learning
The rapid spread of COVID‐19 necessitated worldwide distance learning. Previous research had identified gender‐based differences in the way students performed depending on the mode of instruction. Another branch of research has also identified two ways of knowing (WOK), towards which male and female undergraduate students had a different proclivity: females relying heavily on connected knowing (CK), which emphasizes empathy, collaboration, and withholding judgment, and males using separate knowing (SK), which includes detachment from emotions, critical reasoning, and argumentation. This study recruited 213 undergraduates and used two instruments to assess WOK and preferences for mode of instruction in order to determine whether gender‐based differences in WOK could predict preferences for online and in‐person learning. The results, although showing clear gender differences for WOK, showed no significant correlations between WOK and preference for mode of learning, indicating that WOK may not be accurate predictors of student preferences for online or in‐person learning.
---
Student: Teagan Johnson '23
Supervisor: Aaron Bauer, Assistant Professor of Computer Science
Title: Dragon Architect 2.0
Over the summer of 2021, Teagan Johnson '23 and Professor Aaron Bauer worked together to re‐implement an educational game designed to introduce basic computational ideas. The work focused on transitioning the game, Dragon Architect, to use a variety of modern web technologies such as ReactJS and Typescript. The old code, written mostly in javascript, was outdated and difficult to comprehend. The project succeeded in its goals to make the codebase more intuitive by using ReactJS, improve the documentation of the code by adding comments to important chunks of code, and make the code more flexible to ensure ease of adding future extensions. The improvements will contribute to Dragon Architect's mission of supporting computer science education.
---
Student: Emily Schulenberg '22
Supervisor: Rika Anderson, Assistant Professor of Biology
Title: Ocean Memory
Ocean memory is the idea that microbes can encode specific genetic information that allows them to remember various environmental conditions. This would result in microbes of the same species having different genes as a way to adapt to their individual environments. Saanich Inlet is an oxygen minimum zone off the coast of Washington State. Since oxygen levels vary by depth and location, microbes within Saanich Inlet may show evidence of ocean memory. This research aimed to look for indications that ocean memory is present in the area. Using bioinformatic analyses, this project classified different genomes that were found in the samples. Microbial families were found to vary across depths with little overlap between the shallowest and deepest samples suggesting depth might determine microbial diversity.
---
Student: David Wilson '22
Supervisor: Joe Chihade, Professor of Chemistry
Other Contributors: Molly Kammann '22
Title: Exploring Helminth Aminoacyl‐tRNA Synthetases
Parasitic worms, also known as helminths, currently infect approximately 2 billion people worldwide. Existing treatment options are limited and many cause harmful side effects. We are working to investigate novel drug targets in these parasites. These include a family of enzymes that carries out an essential role in protein synthesis, aminoacyl‐tRNA synthetases. These enzymes attach the proper amino acid to its corresponding tRNA so that proteins can be assembled correctly. Using genomic data to predict the protein sequences, research focused on the synthetases likely to differ most in structure from human homologues. The team designed gene sequences to insert into E. coli with the intent of expressing and purifying the helminth enzymes. Project results were the accurate insertion of eight of the sixteen synthetases of interest and attempted protein expression of five.
---
Find more information at Undergraduate Research.