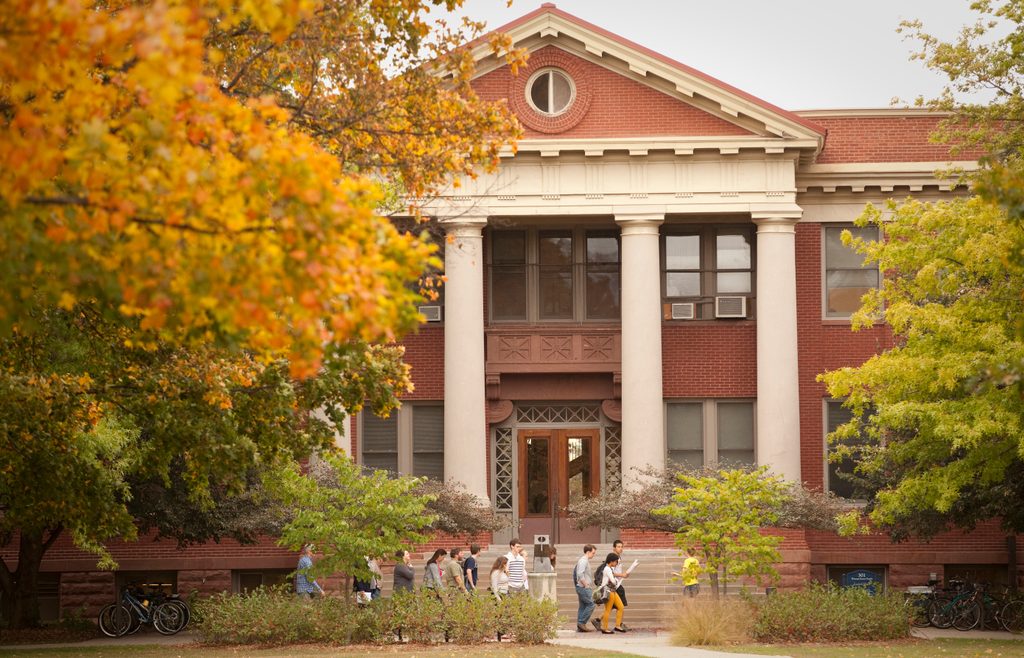 Founded in 1866, Carleton College is a private, coeducational liberal arts college of 2,007 students located in the historic river town of Northfield, Minnesota. Nationally recognized as the nation's top college for undergraduate teaching, Carleton is known for its academic rigor, intellectual curiosity, and sense of humor. Carleton offers 33 majors and 38 minors in the arts, humanities, natural sciences, mathematics, and social sciences.
Class of 2027 Highlights
Of the 545 students in the fall 2023 entering class:
39% identify as Black, Indigenous, or people of color
9% report two or more races
12% come from outside the United States
16% are among the first generation of their families to attend college
65% graduated in the top 10% of their high school class
75% are involved in community service
46 states are represented
29 countries are represented
Carleton Alumni
Carleton ranks first among baccalaureate colleges in the number of alumni who have gone on to earn academic doctorates (since 2007).
Approximately 70% of alumni go on to attend graduate or professional school within 8 years of graduation, and 15% of alumni are enrolled in a graduate program within 6 months of graduation.
In 2022–23, the Alumni Annual Fund raised over $10.5 million for Carleton, which represents contributions from 10,700+ donors.
Carleton alumni go on to work in a variety of fields and industries. Here is a sampling of the most common employment for graduates since 1990:
20% Business/Finance/Sales
13% Education
11% Healthcare
9% Science/Lab Research
8% Information Systems/Technology/Library
7% Legal Professions
5% Arts/Museums
4% Communications/Media
4% Social Service/Advocacy
3% Environment/Agriculture
2% Government/Public Service